Bournemouth's gradual transition under Eddie Howe is showing merit
After eight games, the Premier League table is starting to take shape. The top five may hold no shocks, but there are a few slightly further down. Manchester United languish in the eighth position, while Bournemouth, after a surprisingly strong start, occupies sixth. The Cherries have the division's longest-serving manager in Eddie Howe. Their faith in him is looking well-placed based on performance so far.
Having achieved promotion in 2015, Bournemouth have entered into their fourth consecutive top-flight campaign. It's mightily impressive considering both the club's meagre resources and the high number of teams which have struggled to maintain Premier League status in recent times. This success has been built on a long-term approach instigated by Howe. The Englishman focuses on a gradual squad overhaul rather than attempt to upgrade all at once, as Fulham did in the summer. The Cherries' financial situation obviously plays a large part in this decision-making, yet it allows them to remain competitive and punch above weight.
Bournemouth's incomings have been ambitious, with the focus on talented prospects not proven Premier League quality, a trap which many teams fall into and ultimately pay a premium for. Therefore, Howe is moving away from the players who secured top-flight promotion, while also ensuring longevity, giving the south-coast outfit a strong platform to work from. Lewis Cook, Nathan Ake, Jefferson Lerma, David Brooks, Diego Rico and Jordan Ibe are all examples of the skilled youngsters brought in over the past three seasons.
This boldness in the transfer market has been complemented with other signings, such as Jermain Defoe and Asmir Begovic, to add some Premier League experience. Yet, the overall aim is clearly to reduce the squad's average age by slowly altering its core. In 2015/16, Bournemouth's 11 most-used players had an average age of 26.54. Last season, that figure dropped to 25.45. So far this campaign, it's at 26.27. Although only relatively minor differences and a small sample size, it represents a clear shift. Since August, Begovic, Simon Francis, Andrew Surman and Charlie Daniels are the only players aged over 28 used in the league.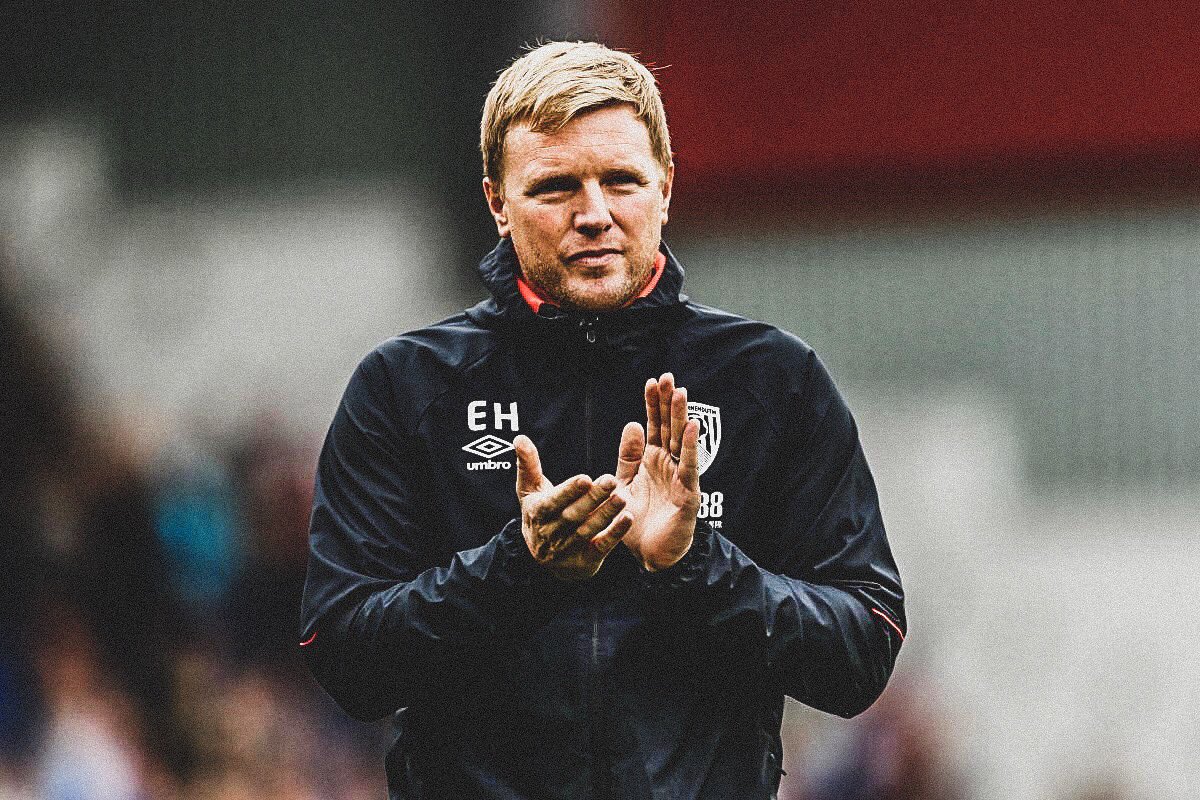 Bournemouth have maintained an attractive playing style. Their identity places emphasis on outworking the opposition by pressing high in order to regain possession then keep hold of it through patient build-up play. They counter-press effectively, too, which forces turnovers or disrupts opponents long enough for them to transition into a solid defensive shape. Howe's in-depth tactical knowledge, along with the organisation drilled into his charges on the training pitch, ensures they have a strong collective as well as the ability to utilise a variety of formations, including 3-4-3, 3-5-2 and 4-4-1-1. This proactive approach has enabled the Cherries to claim several big scalps in recent years, such as those of Chelsea, Man United and Liverpool.
Keeping faith in Howe's patient strategy has meant Bournemouth are reaping the rewards. Their current sixth position is completely deserved. The only disappointment was the 4-0 away defeat to Burnley last month when they were disjointed at the back and failed to break down the strong defensive unit organised by another talented English manager, Sean Dyche.
There is still room for improvement, though. The Cherries have scored 16 league goals this season and conceded 12. Per Understat, their expected goals for is 16.08 while expected goals against is 9.25. These metrics examine the quality of chances they create and concede. The fact Howe's men are underperforming in both areas suggests their strong start is sustainable.
Looking at the fixtures, Bournemouth's only potential worry is that they have only faced one top-six team in Chelsea. Clinical finishing was the difference between the sides as the Blues ran out 2-0 winners. Howe will be raring to test himself against other big hitters. He'll be aided by the form of a few summer signings. Brooks and Lerma have both fitted in well. Furthermore, the Cherries have managed to avoid any major injuries so far, leaving them in a good position to push on when the campaign begins to get hectic over the coming months.
Bournemouth are unlikely to finish in the top six, that's unless Jose Mourinho continues his tradition of third season meltdowns, but they have a good opportunity to make the seventh place their own.