The Bundesliga halftime report – Part Three
Part three of the Bundesliga half time report. I will be dealing with the high-flyers today, reverse order. Based against my pre-season expectations I will also award a grade for each side. Once the transfer window is over I will wrap up the in's and out's and offer a prediction for the rest of the season! You can find Part One here and Part Two here.
6th Place – Borussia Dortmund– Pre Season prediction: 1st          
Much as it pains me to write this it has not been a satisfactory start to the season for Dortmund. In mitigation injuries have played a key part in the inconsistency with Marco Reus only just returning, new signing Raphael Guerreiro being out as well as first choice keeper Bürki and many others for varying periods of time.
Still I do not want to make excuses and there should still have been talent enough to overcome these problems, but especially on the road, Dortmund have been fragile, an early loss to Leipzig set the tone and further dropped points at Frankfurt, Köln and Hoffenheim before a meek home draw with Augsburg left the Yellow and Blacks with a huge task ahead of them. On the positive side, Bayern were beaten after a long unsuccessful run against the Bavarian giants and Aubameyang has been in sensational form, Dortmund will be hoping Gabon are knocked out early from
the African Cup of Nations
ASAP!
No transfers in as yet though none are really needed.
Grade so far: C-: Not good enough so far. The defence is a particular concern, a stable back 5 would help but injuries to key personnel have so far prevented this.
5th Place – TSG 1899 Hoffenheim – Pre Season prediction: 13th  
It won't be too long before Hoffenheim are erecting a statue to Julian Nagelsmann at this rate! I will call anyone who said they saw this coming before the season a fibber.
TSG have become an exceptionally hard side to beat, fighting for every ball with a solid defence, well-balanced midfield and dangerous strikers in Sandro Wagner and wild card Mark Uth.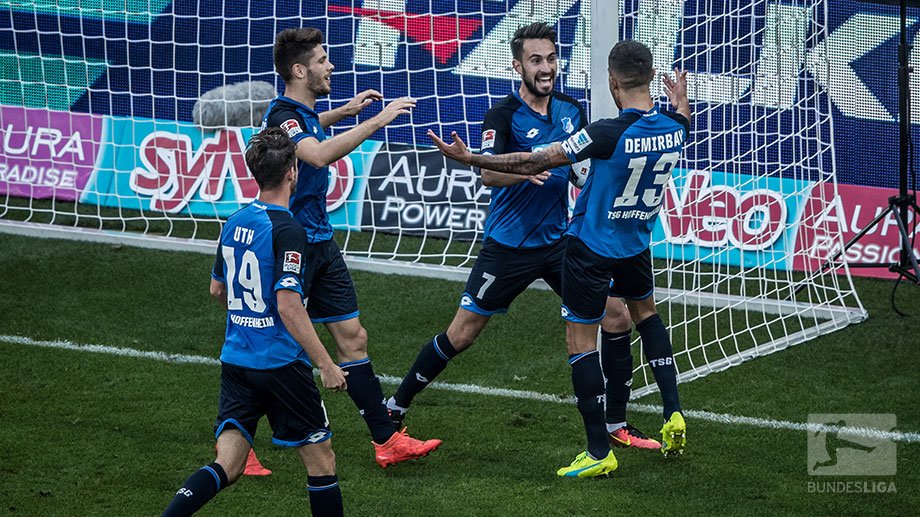 Incredibly with Real Madrid losing last night, Hoffenheim are the only unbeaten side in the European big 5 top flights now!

The downside of massively overperforming, of course, is that the big boys will start taking notice of your players, just yesterday Bayern announced the transfers of Sebastian Rudy and Niklas Süle, both to take place in the summer. Rudy I can understand, a free transfer but Süle is a head scratcher, Hummels and Boateng are obviously first choice.

Grade so far: A. before Leipzig came along, Hoffenheim were the original bad guys of the Bundesliga, but after a few years in the doldrums investment in youth and trust in a young innovative coach has them flying.


4th Place – Eintracht Frankfurt – Pre Season prediction: 16th       


Going on pure numbers, Frankfurt are by far the biggest over performers from my pre-season predictions to actual status. A big thumbs up has to go to Niko Kovac, after scraping past relegation last year the transformation has been remarkable.

Key to the success so far has been a relatively stable team, with the keeper, back 4 and midfield being constant and the attackers have shared the workload, Frankfurt legend Alexander Meier with the majority, but good contributions from Branimir Hrgota and Haris Seferovic.

Make no mistake, Frankfurt are right in the hunt for the European spots, the addition of a more prolific striker could give them the advantage.

Grade so far: Absolutely an A+: I looked at Frankfurt's squad before the season started and thought "ugh" but have been proved utterly wrong. Perhaps the very definition of a squad all on the same page and prepared to leave it all on the line every game.


3rd Place – Hertha BSC – Pre Season prediction: 6th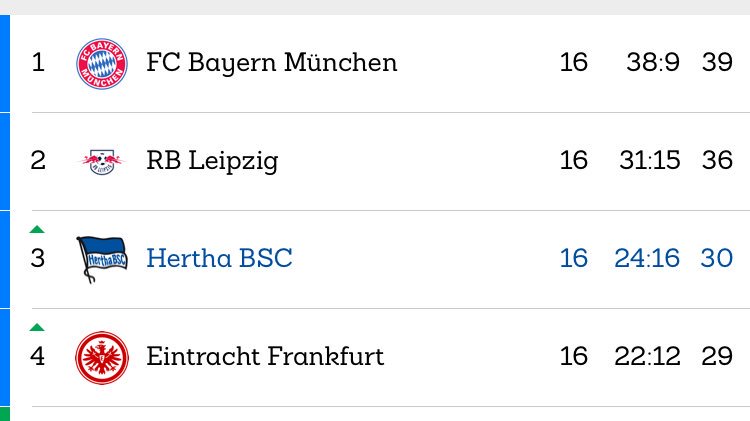 Flying very much under the radar are Hertha with the unexpected success of the sides around them and the struggles of some of the bigger clubs gaining the headlines, Pai Dardai has once again led his side into contention for a European spot.
Still this tune is familiar, last year we were in a similar spot with Hertha riding high at the Winter break before falling away and having to take part in a Europa League qualifier which they then promptly lost.
Hopefully for the capital club it will be lesson learned this year, they certainly have the squad to cope with it.
Grade so far: A. It is going well. Goals are no problem with Ibisevic and Kalou and the defence is well led by Stark.
2nd Place – RB Leipzig – Pre Season prediction: 12th         
The team of a 100 (or 1000; I lost count) articles over the past 5 months. I will just focus on the football and say it is a real breath of fresh air for the Bundesliga.
There is no obvious weakness to RB Leipzig, the defence is stable, the midfield has steel, energy and creativity and
Timo Werner for €10 million is one of the buys of the century up front
. Until surprisingly upset by Ingolstadt in Gameweek 14 they had managed to remain unbeaten as well, no mean feat when you have a giant target on your back.
From a neutral perspective, it was a shame to see Bayern raise their game and dominate the final fixture of the program, albeit aided by a sending off early on, otherwise we would have had the teams potentially only separated by GD. However, with nothing else to concentrate on for the rest of the season it is hardly beyond the realms of possibility they can continue to fight for the title.
Grade so far: A*. In terms of performance, they are my teacher's pet. Immediately at home in the Bundesliga, scalping big teams and dominating smaller ones, they are here to stay.
1st Place – FC Bayern München – Pre Season prediction: 2nd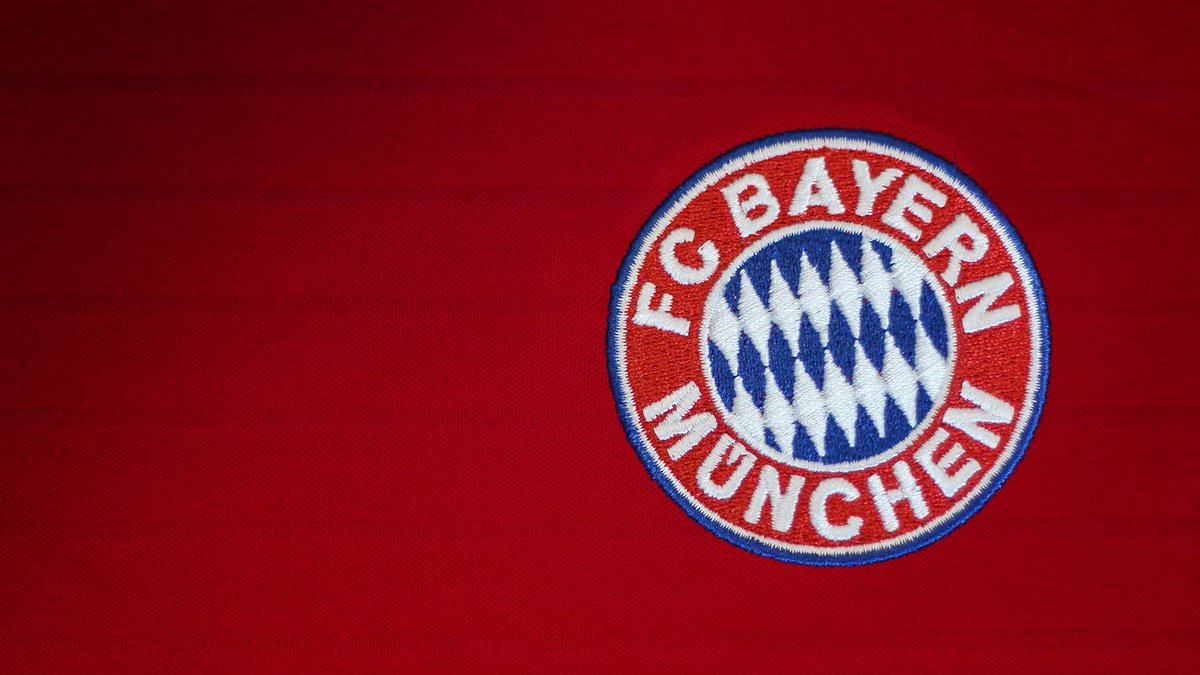 After starting off with 5 wins in a row it seemed that Bayern were going to stroll to the title once again but over the middle of the first period cracks started to appear in the juggernaut.
Köln, Frankfurt and Hoffenheim all secured draws against the giant before Dortmund inflicted a defeat which, combined with the (relatively- they qualified 2nd) poor performance in the Champions league had the more outlandish sections of the German press calling for Ancelotti's sacking.
Another 5 wins in a row,
culminating in the slap down of Leipzig
have quelled that talk now and sent a warning to the rest of the Bundesliga that the Bavarians will not be going down without a fight.
Grade so far: B+. I predicted 2nd for them so they are technically overperforming but it is hardly a surprise to see them topping the pile. Signs they are back to top speed before the winter break are ominous for the rest.