Chelsea 1-1 West Ham: Five standout performers
The game commenced with an emotional tribute to Ray Wilkins who passed during the week after bringing fond memories to many as a player, coach, and pundit. The result turned out not to be one he would have wanted. West Ham stole a draw from the Blues with Javier Hernandez's late goal.
Both Willian and Alvaro Morata missed a host of chances. Antonio Conte will Lose sleep wondering how David Moyes side snatched a result. Until that point, the three points looked to be safely in Chelsea's hands.
Cesar Azpilicueta scored the opener, but Javier Hernandez just whipped the ball to get a point three minutes after coming off the bench. The Mexican all but denied Chelsea's Champions League hopes. The Blues are now ten points behind Tottenham with six games to play. All the blame can't be laid at Chicharito's feet, though. Morata was denied two goals for offside.
West Ham are six points clear the relegation zone but hardly safe. Next week's Stoke match is a must-win. Their run-in beyond is brutal. Arsenal, Manchester City, Leicester, Manchester United, and Everton await. It's conceivable they won't get any points from those five encounters.
Speaking of five, here are the game's standout performers.
Joe Hart
The English international was exceptional. His England place on the line, he had perhaps his finest performance in recent memory. With help from the woodwork, he spoiled Willian's early fun. In the last ten minutes, the on-loan keeper made three crucial saves, denying Marcos Alonso, Eden Hazard, and Olivier Giroud winners. His agent has already shipped Gareth Southgate the match video.
Cesar Azpilicueta
The Spaniard scored his fifth goal for Chelsea in his 191st appearance for the club. He tends to make them when most needed. This time, he reacted quickest to a loose ball and prodded it into the net. Defensively, his positional play and intelligence on the ball helped the Blues' defensive line stay strong even when they pushed high. And his passing? Why do you think they call him Mr Chelsea?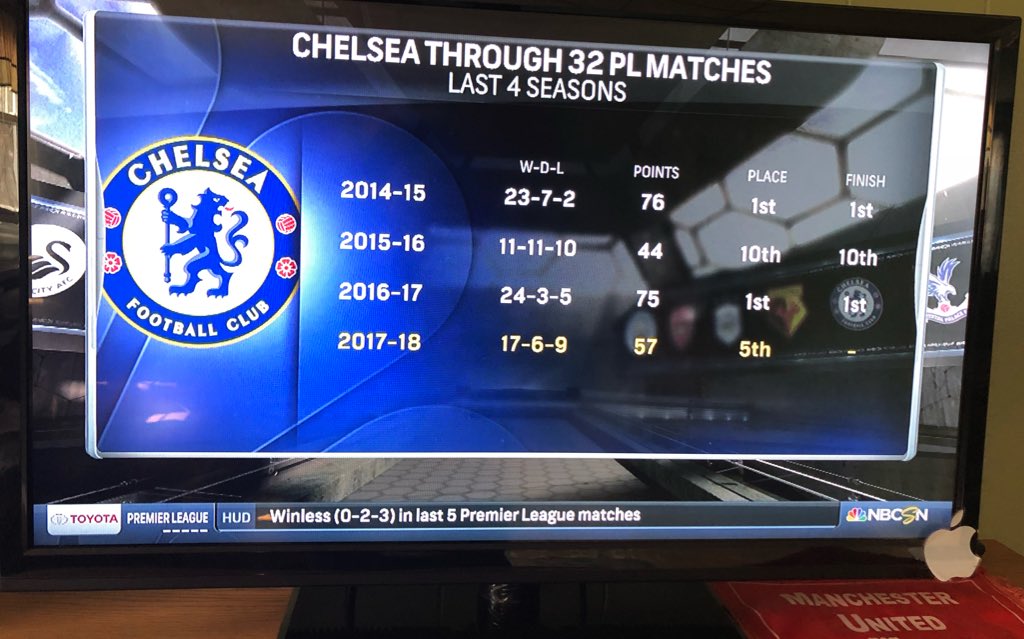 Win the title and then just give up on your manager the second year . That's the Chelsea way 🤷🏻‍♀️
https://t.co/SZaonfZwOa
Eden Hazard
The Belgian was in mesmeric form. He and Willian made West Ham defenders' heads spin like Linda Blair in The Exorcist. His pace and trickery were in perfect harmony. When Chelsea were waiting on him anyway, his layoffs were intelligent. Hazard completed four successful take-ons and won eight duels in the ninety minutes played. He didn't make the scoresheet although an incisive pass to Morata should have put him there but for the Spaniard's ill-timed run.
N'Golo Kante
Kante made his 100th Premier League appearance on the night. For roughly two-thirds of them, he has rivalled Hazard as Chelsea's best player. Winning tackles and interceptions, playing crucial short passes, making clearances, and launching attacks from the midfield are his forte. And he was in forte against West Ham. Kante completed 66 passes tonight with a 94% success rate. He made six tackles and interceptions, including one as the last man, probably saving a point for Chelsea when you think about it.
Marko Arnautovic
The Austrian is a blessing in disguise for West Ham fans, and I'm not talking about the peroxide blonde dye job. He has been their flagbearer. The Hammers almost had an early lead when Marko pulled down a long ball in the box. Gary Cahill blocked the shot. Like Hazard, that kept him off the scoresheet. His cutback was crucial to Chicharito's strike, however. Arnautovic's next goal will make him the first hammer to reach double figures in the Premier League since 2015. They will need that and more to survive their ridiculous run-in.