Claudio Ranieri must take advantage of AS Roma return
Claudio Ranieri must leverage the AS Roma job to boost his slumping career.
After almost a decade gallivanting around Europe, Claudio Ranieri returns to hometown club AS Roma. Most recently, his career featured two unsuccessful spells in France sandwiched between mixed stints in England. The Tinkerman must revive his collapsing legacy.
Romans give their heart and soul to the club. It's why Eusebio di Francesco's failure wasn't tolerated despite last season's success. At least he lasted longer at the Stadio Olimpico than Ranieri did at the King Power when things went south with Leicester City.
I Giallorossi is more than just a club. Pride, passion and arrogance is a thing. Francesco Totti embodied the spirit but Ranieri is also among the club's elite sons.
The 67-year-old has Roma DNA. Born in San Saba, a suburb of Rome, his major breakthrough came at the Stadio Olimpico in 1973. Although he garnered just six appearances in a Tyrian purple shirt, the former defender exuded intensity, aggression and bravery.
Thirty-five years on, he returned. The young native who failed to cut it as a player was now the boss. His resume was extensive. Ranieri commanded 11 sides in 22 years, including Atletico Madrid, Chelsea, Napoli and Valencia. He picked up nine trophies along the way. The Copa del Rey and UEFA Super Cup stood out.
Ranieri replaced Luciano Spalletti after two matches and immediately turned things around. The Giallorossi gave Jose Mourinho's treble-winning side a run, battling till season's end. Although he departed after 17 months without any silverware, the nomadic tactician recorded his best win ratio. In 90 games, Ranieri gathered 50 victories and 13 draws.
He bettered that return at Leicester City. In a memorable three years, culminating with a Premier League title in 2016, the Tinkerman racked up an impressive 32 victories from 52 matches, losing only eight. That equates to a 62% win ratio, achieved with a mixture of adventurous football and perfect man-management.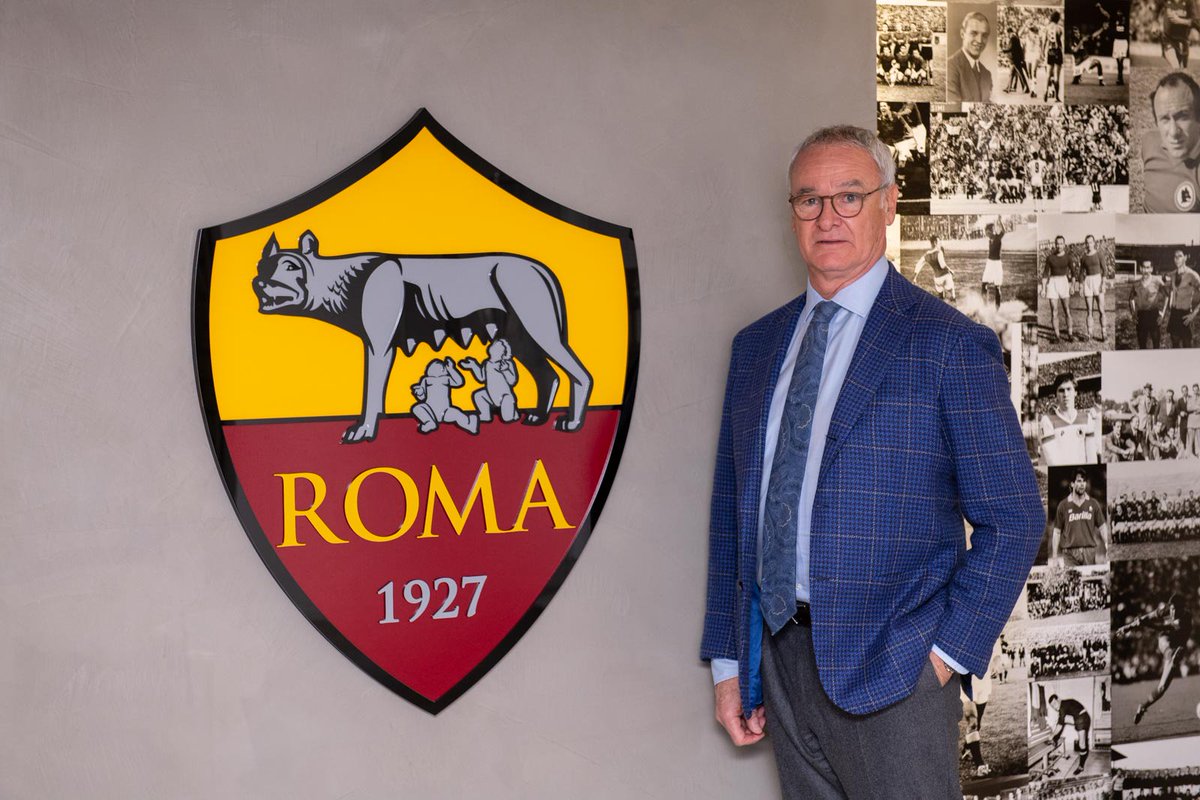 Ranieri's spark diminished in his second season. He crossed the Bay of Biscay to Ligue 1. A ninth-place finish with Nantes could have been more but the club faded after the New Year. He won just three games out of 17 on his return to England with Fulham, leaving the Cottagers no better than they were under Slavisa Jokanovic.
Eusebio Di Francesco's shortcomings steered him back home. Even though it's only until the end of the season, an opportunity to guide his beloved Roma out of a particularly sticky patch was too great a lure to resist. But he must take full advantage.
Sitting in fifth in Serie A, I Lupi regresses from last season. They crashed out of the Champions League in Wednesday's agonising extra-time defeat to Porto. Fiorentina inflicted a humiliating 7-1 thrashing in the Coppa Italia to ensure another season devoid of a trophy. Above all, they were ripped apart by Lazio in last week's Derby Della Capitale.
Eusebio promised much but offered little. His fluid attack lacked defensive coverage. Charm doesn't cut it in Italy. Defensive stability and pragmatic approach is the norm. Roma conceded 36 goals in Serie A, more than any other side in the top seven. Ranieri is a disciple of dogged football.
As unorthodox as his methods may be (buying his players pizza if they keep a clean sheet), he is certainly capable of inspiring a side to perform well. Roma fans can only hope he can work this magic one more time. Being a fan, he needs no extra motivation like the departed Sporting Director Monchi.
For his part, Ranieri has more to lose.