Did Arsenal Really need to run into the City buzzsaw now?
Background image: Daniel, CC by 2.0
After a hiccup or two in December, Manchester City were their normal swashbuckling selves again. At least until the midweek defeat at St. James' Park. The Cityzens are now five points behind Premier League leaders, Liverpool, with no room for further slip-ups. Arsenal visit the Etihad this weekend, themselves eyeing a top four berth. Something has to give.
No team has successfully defended its Premier League crown since Manchester United won it thrice on the bounce between 2007 and 2009 but if any team can emulate that United side, it's Pep Guardiola's City. His Barcelona squad beat Sir Alex Ferguson's United group twice in Champions League finals in that era.
City is arguably the best side in the land although Liverpool fans might not agree. It has taken a bit of time as well as a whole lot of money but Guardiola has his team. The ruthless efficiency with which City pick teams apart is what terrifies. You know exactly what they are going to do. They'll possess the ball twice as much as your club, push the full-backs high up the pitch and try to play out from the back. You know that. You just don't know how to stop them.
Many teams face the title holders content to drop deep and limit space in the final third. They'll still penetrate your block. Then, when you try to salvage something, they strike on the counter with breakneck pace. Other teams run with them, play positive football and earn Pep's praise and gratitude after a comprehensive defeat. Damned if you do, damned if you don't.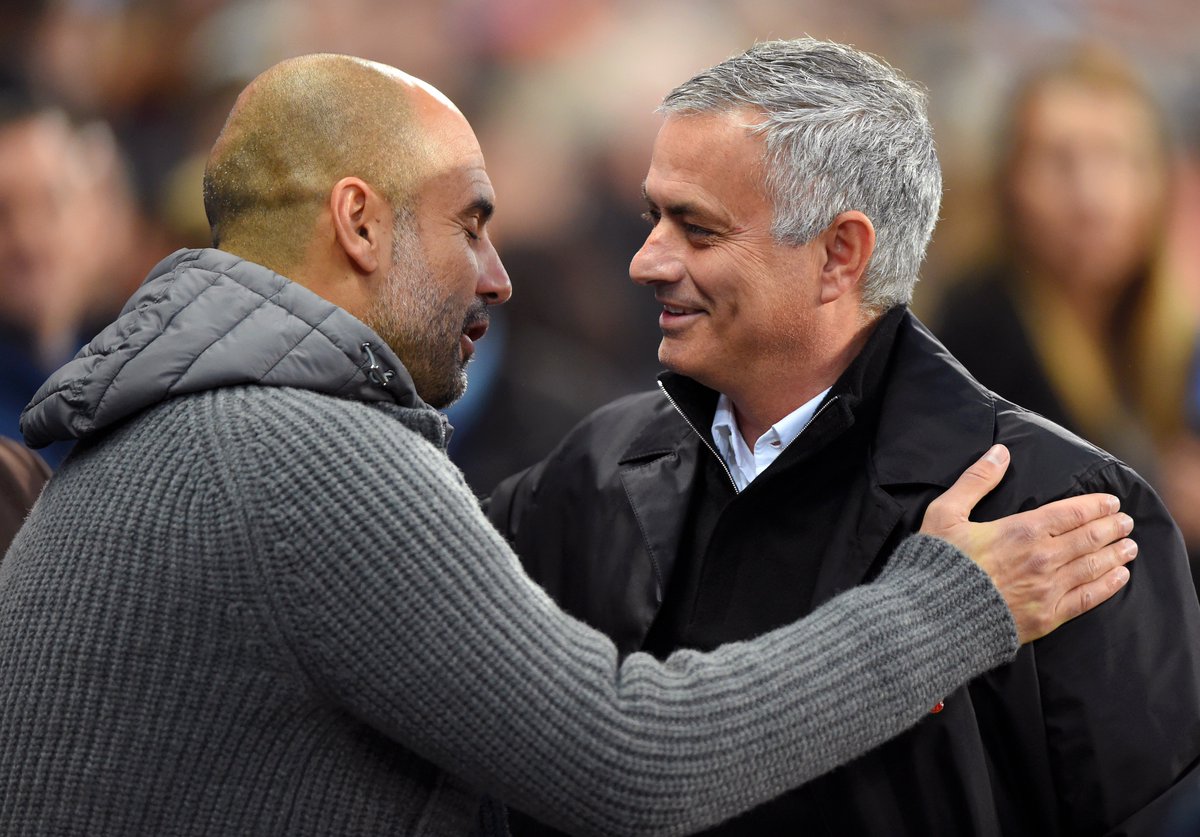 1 - Only Jose Mourinho (237 points) picked up more points in his first 100 Premier League games as a manager than the Pep Guardiola (234). Special.
https://t.co/Y8w7jLepmW
Topsy-turvy is a word that accurately defines Arsenal's season, thus far. Unai Emery has come in but the Gunners battle old demons. The defence still leaks goals like nobody's business and plumber won't answer calls from the Emirates. Arsene Wenger, is that you?
Arsenal has kept only four clean sheets in the Premier League, shipping in 33, two more than the same stage last season. To be fair, the North Londoners have been besieged by injuries in their backline. Sokratis is the latest to join those on the treatment table.
Thankfully, it's been a different story at the other end. Goals, more than anything else, are the reason Arsenal remain in contention for a top-four finish. Only Liverpool and City score more.
With or without defending, Emery's claimed some big wins in his early days as Gunners boss. He showed tactical acuity against Chelsea, paralysing Sarriball by employing a diamond in midfield. That said, Guardiola won't hesitate to make changes in-game should things not go his way. The former Sevilla boss has never beaten Guardiola, losing seven in 11 meetings.
The Arsenal game plan must be to get men behind the ball and hit on the break. With a depleted rearguard, an open game will turn ugly quicker than Roseanne Barr's return to television.
On the other hand, City aren't invincible. Crystal Palace, Leicester and Newcastle can attest. The bad news for Arsenal is that City dropped points at the Etihad once all season.
Raheem Sterling and Riyad Mahrez ran the Arsenal backline ragged at the Emirates. Who's willing to wager Sead Kolasinac and co can hold their own this time?
City need the three points more than their opponents. Tottenham leapfrogging them into second by beating Newcastle only increases their urgency and anger. Defeat won't end the Gunners top four hopes but it could certainly end City's title push. There never is a good time to face City but when their backs are against the wall is probably the last time Unai Emery would have chosen.