Does Paul Pogba care too much?
Pogba is Manchester United's best player under Ole Gunnar Solskjaer. Against Paris Saint-Germain, he showed there's still room for improvement.
It's said you can't please everyone. I have an ex-wife and therefore know this to be true. Paul Pogba plays for Manchester United whose fans are only too happy to confirm the statement for him.
We all know Jose Mourinho made the young Frenchman's life miserable when he was in charge at Old Trafford, as he did for many United squad members, not to mention Chelsea and Real Madrid players before them. Pogba plays better when he's happy. Thus, his form crumbled under the Portuguese boss. Fans took to social media to criticise the player, knowing he had much more to give.
When Ole Gunnar Solskjaer took the reins, the atmosphere at the club brightened. So did Pogba. Once the Norwegian took charge, the 25-year-old registered more Premier League goals [eight] and assists [five] combined than any player. Only when you take into account other competitions does the red-hot Sergio Aguero [13/2] draw level with United's No.6. A striker struggling to keep up with a midfielder if you can believe it. Sadly, Pogba's rejuvenation only drew more criticism from his detractors, this time for giving so much when he hadn't under the previous manager.
People will argue that players have a job to do whether or not they like their boss. True enough but in football, it is the boss' responsibility to create the most productive environment possible, to get his players to respond positively. Mourinho failed to do that. When any other manager's methods fail, they are expected to make adjustments. It was true for Pep Guardiola in his first Premier League season, Arsene Wenger in his second decade and Maurizio Sarri as you read this. Jose was not exempt from that obligation.
This is not to say that players have no responsibility, only that the managers must create an environment in which the players can best meet theirs.
Paul Pogba presented two problems to Jose Mourinho. The departed manager understood one and misread the other.
Under the Special One, Pogba tried to take on defenders too often, bogging down United's attack. Mourinho complained in the media that the Frenchman was not playing quick one and two-touch passes. Pogba responded to the criticism, making more passes but, in Mourinho's defence first, second and third system, he was still restricted from taking a more aggressive attacking role.
When Ole Gunnar arrived, the shackles came off, Pogba began penetrating the final third, interacting splendidly with teammates. His passing array blossomed like a flower opening on a sunny day. He would play long diagonals, incisive through balls, lobs over the defence, and quick one-twos. United's attack blossomed with him, the barren turf at Old Trafford suddenly a meadow filled with colourful goals.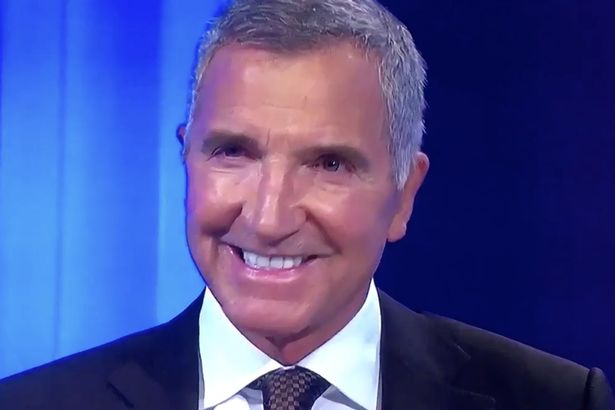 But there was another issue. Mourinho questioned Pogba's commitment. He relieved the midfielder of his alternate captain's duties then dressed him down before the cameras for posting on social media during the club's EFL Cup defeat to Derby County.
Mourinho couldn't have been more wrong. Pogba cares deeply about the club. It's easily forgotten that he had the option to go to Real Madrid rather than return to Old Trafford. Zinedine Zidane publicly stated his admiration for the player. Pogba was flattered but he wanted to be in Manchester. He could only interpret losing the armband and public shaming as a personal vendetta. Given his desire to succeed at United, it's easy to understand why he eventually tuned Mourinho out.
Some may wonder what proof can be offered that Pogba is truly committed to the team? Against Paris Saint-Germain last week, his frustration with United's first failure under Solskjaer was evident. He lunged in desperately late on a challenge, drawing a second yellow card. Now, he'll miss the second leg. It isn't the first time a suspension has kept him from an important game. Previously, he missed a Manchester Derby after seeing red against Arsenal.
On the one hand, rash challenges that lead to suspensions hurt the team. Players must show discipline in difficult moments. On the other hand, rash challenges are born out of competitiveness. They're made to prevent opponents from creating scoring opportunities and committed by players who wear their heart on their sleeve. While Pogba must learn self-control under adverse conditions, his commitment shouldn't be questioned. It should be refined.
Ole Gunnar Solskjaer has every right to be disappointed in Pogba. While still at Molde, a reporter asked OGS whether he'd bench Pogba as Mourinho was doing. Never thinking he'd soon be in the position to make the choice, he said he'd build the squad around him. To do so, he must also build Pogba.
The two must sit down for an honest conversation in which the manager expresses his disappointment with the player's costly decision and discusses ways in which his star can control his emotions. Pogba's imposing size makes it easy to forget he's only 25. Cold professionalism remains two or three years in the future.
To his detriment, Jose Mourinho decided he couldn't trust Pogba. Ole Gunnar Solskjaer must teach him how to become trustworthy.