Why a technical director isn't good enough for Manchester United
While he wasn't their first choice, not even on the radar for that matter, Manchester United fans drove the club to hire Ole Gunnar Solskjaer. The bread crumbs that led to the little cottage in Norway are evident.
Manchester United is the Glazers' cash cow.
Fans are the grass on which the cow feeds to provide milk.
The Glazers installed Ed Woodward, a marketing genius, as the metaphorical groundskeeper to keep the grass lush and plentiful.
To do his job, Ed must listen to the fans and give them what they want, whether or not they actually know what that is.
As Jose Mourinho persisted in playing turgid, defensive football, the fans screamed for enterprising attacks.
Ed heard their cries.
When Jose failed to play the club's most creative player against their most hated foe,paul Pogba became the final nail in his coffin.
Ed knew fans wanted a manager who understood and respected the club's tradition and would manage in that style. He also knew their happiness would yield more milk, thereby pleasing the farmers Glazer and providing him with further job security. But which manager might fit the bill?
Mauricio Pochettino was a tree stump firmly rooted in Daniel Levy's garden at Tottenham Hotspur. Too much dynamite, or milk since we're mixing metaphors, was required to unearth him.
Zinedine Zidane seemed like a good idea if he was interested. Who doesn't want a three-time Champions League winner? That said, there were reservations. A Real Madrid man through and through, Zizou might understand United's ethos but, with an ego not unlike Mourinho's, he might attempt to remake it in Real's image.
At some point, as Sir Alex Ferguson sat with Ed, watching Mourinho dig his own grave at Anfield, I like to think he leaned over to the squirrelly-looking accountant who fancies himself a football man and whispered, "What about Ole Gunnar Solskjaer, then?"
And now Old Trafford is a candy covered house once more.
All that remains is to maintain the confectionary delight for the long term.
Ole Gunnar's amazing run as the caretaker manager can be explained in two ways. One is he's that good a manager. The other is a riff on Paul Ince's theory that Mourinho exerted so much pressure on the squad its release was bound to be incredibly powerful no matter who replaced the Portuguese.
Ince is jealous but not completely wrong. Other managers would try to cap the release to avoid going from total oppression to complete anarchy in a heartbeat, managing a visible yet less impressive turnaround. OGS had the testicles to let it flow. United made their decision to appoint Solskjaer permanently just as that flow dissipated. He lost consecutive matches for the first time immediately before the announcement.
Little beyond his run since arriving supports the notion Solskjaer is that good a manager. Failure at Cardiff and success at Molde don't overwhelm. The difference at Old Trafford is Ferguson's support and advice can help him grow into the job.
No guarantee exists that the man will, however. The cash cow yields milk aplenty for Ed but hasn't won too many ribbons at the Premier League or Champions League fairs since Sir Alex stepped down. Three successive managers who couldn't [David Moyes] or wouldn't [Louis van Gaal, Mourinho] do things the United way followed. Ed hears the fans crying out for a director of football to ensure that United's tradition isn't cast aside again if Ole loses control at the wheel. As always, he wants to give the fans what they want but it's a difficult request to fill.
Whether you call the position a technical, sporting or football director the same problem crops up. Just like a manager loves to remake a squad in his image, so too does the man in charge of transfer policy. But the fans demand a qualified candidate who, like Solskjaer, leaves no doubt he will respect and maintain the club's identity.
And here is Ed's dilemma: there is no such qualified individual. If you can't trust Zinedine Zidane, how can you trust Monchi, Sven Mislintat or any other transfer guru for hire? Recent United history suggests an outsider will do more harm than good. Among club alumni, any number of underqualified candidates can be championed. Each and everyone requires a mentor and Fergie probably doesn't want to take on other students beyond Solskjaer.
There is also one over-qualified candidate. Ed may not like this idea but hear me out. A few hopeful people are throwing Edwin van der Sar's hat into the ring. As Ajax chairman, he isn't directly responsible for transfers. That's Marc Overmars' bailiwick. Nevertheless, he can handle the job.
Except the hopefuls ignore the facts. One, Van der Sar is Dutch. Amsterdam is home. Two, director of football, at United or not, is more than one step down from the chairman of the board. Why would he want to pick up stakes to chase scraps?
Welcome to the thread that you didn't know you needed until now:
"van der Sar getting scared by footballs"
https://t.co/xUHSeSzYvI
But we're not giving up even though the next part is the bit Ed won't find too appealing. One offer that may convince the legendary keeper to return to Old Trafford is to make him more than a director of football.
People often simplify Ed's job title to United's CEO. In fact, he 's the Executive Vice Chairman and Director. Avram and Joel Glazer are the Executive co-Chairmen and Directors. Effectively, he's a CEO working under two presidents. Just as there are two presidents, there can be a Chief Executive Officer and a Chief Operations Officer. If everyone, including Ed and the Glazers, can agree that Ed really isn't a football man, Van der Sar can be offered the COO role.
Large corporations frequently employ both a CEO and COO although there is no definitive division of labour. Nathan Bennett and Stephen A Miles listed seven options in the May 2006 Harvard Business Review.
The Executor
In this scenario, the COO handles day-to-day operations while the CEO focusses on the long term. This won't work for United because transfer business is long-term thinking. Fans don't want Ed making those choices anymore.
The Change Agent
The COO is brought in to effect a restructuring or change in direction. The position is intended to be temporary. Once the change is effected, the COO departs and the CEO reassumes complete command. This plan sounds ideal for United but, on a smaller scale, it echoes Solskjaer's appointment as caretaker. The Norwegian was to manage until season's end then return to Molde. As it turns out, he's staying. Ed doesn't want to be Mourinho to Van der Sar's Solskjaer. It's also doubtful Van der Sar is willing to resign from his Ajax post for a temporary consulting role.
The Mentor
The COO acts as an experienced advisor to a green COO. This might have been a good idea when Woodward originally stepped into his current role following Sir Alex and David Gill's departures. Embarrassments while pursuing Ander Herrera and Pedro might have been avoided. Ed's been on the job too long now and Van der Sar hasn't for this to be anything more than an insulting charade for the former.
The Partner
In this arrangement, the division of labour isn't defined at all. Two leaders with common skillsets work together as equals, agreeing between them who will handle what as projects come and go. Obviously, Van der Sar and Woodward have distinct abilities.
The Heir Apparent
Woodward would be grooming Van der Sar to take his job. While the Dutchman might not mind the idea, especially as he'd receive a masterful education in the club's marketing side before becoming Manchester United CEO in his own right, Ed isn't looking to retire even if fans warm to the notion.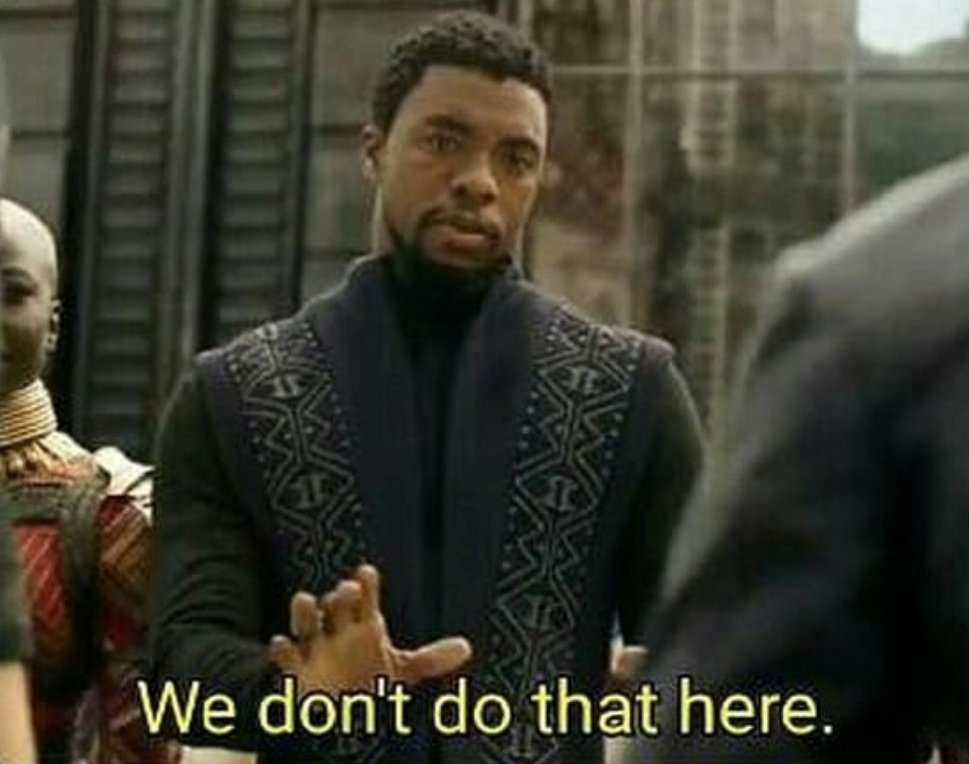 Solskjaer: I wants my summer business done in time for United's pre-season tour which starts on July 13th.
Ed Woodward :
https://t.co/noQYMaDiOK
The MVP
The COO position becomes a reward for a talented junior executive when the company doesn't want to choose between the up and comer and CEO. This might be a future option if Solskjaer or Michael Carrick continues to build on his early promise but Van der Sar is not a United employee at the moment.
The Other Half
Van der Sar's football knowledge complements Woodward's formidable marketing talent. Ed promotes the company through global marketing campaigns and partnerships. Edwin handles the football side, signing players and coaches, returning United to and keeping the club on the path Sir Alex Ferguson set.
The final arrangement suits United to a tee. The two men, operating independently, guide the club to success on the pitch and profitability in the shareholders' report. It requires humility and sacrifice from Woodward. He must admit he isn't suited to handling football matters. On the other hand, he can bask in the knowledge he's an essential cog in growing the club into a force capable of matching Real Madrid and Barcelona, one that won't take a back seat in its own town to Manchester City.
CEO and COO partnerships don't always work although, when you think about it, David Gill and Fergie teamed perfectly in the roles. In other instances, ambition interferes. Power struggles erupt.
That is a risk United must take. Ed Woodward isn't qualified to lead the club alone. Nor does any United alumnus other than Edwin van der Sar possess the skill and knowledge to conduct effective transfer business for the club. To bring the Dutchman back to Old Trafford requires handing him more authority and prestige than a Director of Football post provides. It's worth the risk, however. United's future success may depend on it.