Equal Time: Keep Pogba; Sack Mourinho
So, it seems Jose Mourinho's third-season syndrome isn't a myth after all. Manchester United stumbled out of the gate in August and rather than stabilise the squad, Mourinho's rhetoric sounds increasingly resigned to the situation. More questions pop up with each passing week. There's never an answer.
Perhaps the problem runs much deeper than we think. In footballing terms, it makes little sense. Mourinho has become quite self-centric. His press conferences are lamentations on players he doesn't have. His focus is never on the players in-house, never on those he's already been given and how to get the best from them. The complaints and moaning don't stop until the Portuguese changes tack with a cheeky dig in press conferences and post-match interviews. He's ever-ready to criticise his squad but defend himself.
It's like United are trying to find their way out of an underground labyrinth with just matchsticks. Mourinho curses more singed fingertips and grumbles that it isn't his fault the players won't stay in line or that his employers sent him down here without a proper lantern.
His constant jibes over transfers aren't fully justified. In five windows over two-and-a-half years, the self-proclaimed Special One spent an astounding £391 million to rebuild the squad. Without significant improvement. In his third Old Trafford campaign, he still hasn't found his best XI.
Paul Pogba is considered the most important player in the current Manchester United squad but the Frenchman struggles to deliver consistent performances. Mourinho takes every opportunity to lambaste him. Most recently, he referred to him as a virus. It's not anything new. The only signings Jose hasn't feuded with are Nemanja Matic and Zlatan Ibrahimovic, who both won trophies with him at other clubs.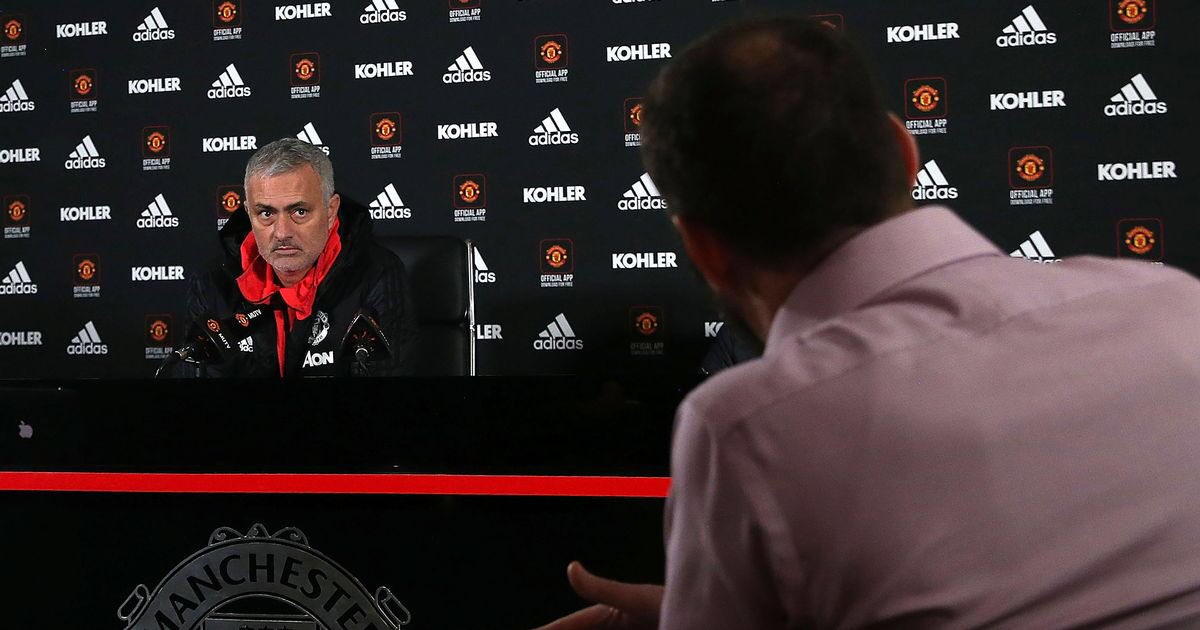 It's becoming clear that Mourinho doesn't rate a lot of this current squad when he gives quotes like this on last season's effort...
"I made a fantastic job, I stayed in front of many teams with more potential than my team. It is as simple as that." #
MUFC
#
Mourinho
https://t.co/FOoXDoIJX1
Eric Bailly established himself as the first choice centre-back upon his arrival in 2016. The Ivorian became an integral part of the Premier League's second-ranked defensive setup. Then injury marred his 2017-18 campaign. He showed glimpses of his earlier form in United's season debut against Leicester but a disastrous performance during a 3-2 defeat against Brighton in the following match confirmed his fall from grace. Mourinho immediately sidelined him.
Alexis Sanchez, once the Premier League's hottest property was reduced to a benchwarmer at Old Trafford after failing to justify his price, which wasn't cash, rather the also inconsistent and underwhelming Henrikh Mkhitaryan. The Chilean's weekly wage is rumoured to be upwards of £350k but he never shown United fans the talent he displayed for Arsenal. Surely injuries contribute in part but, like so many of the Portuguese's signings, he is not a player who fits Mourinho's plans. The man he supplanted, Anthony Martial, has won back his job. Sanchez is said to be recovering from a convenient hamstring injury that will keep him out until the New Year.
Fred is another multimillion misfit. Glutted with midfielders, Mourinho certainly didn't need another. Regardless, he signed off on a £52 million fee for the Brazilian, perhaps the most startling decision Mourinho ever took, even more so than Sanchez.
One thing the two shared was Pep Guardiola's supposed interest. He pursued both. Mourinho intervened each time. Twice burned, he left Riyad Mahrez to the former Barcelona boss, even though a winger who could operate on the right flank is United's most desperate need. Guardiola happily secured the Algerian's signature and is reaping the benefits.
Mourinho never broaches his recruiting failures when he mentions how the club needs to shore up its central defence, as he's done since before injuries made it a necessity. The league's second-best unit was apparently beneath his standard.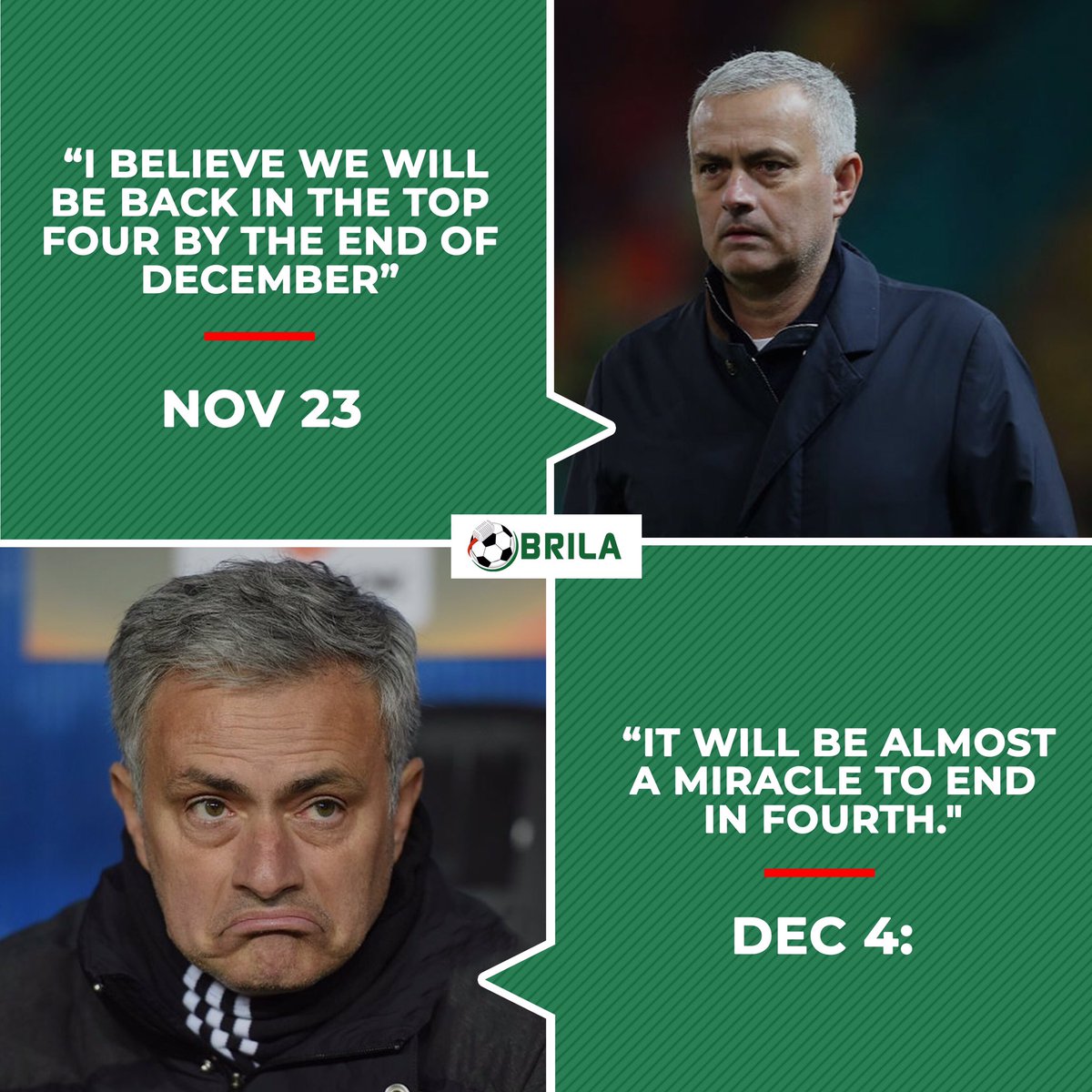 Spending alone is never the solution. Doing so wisely and strictly according to need is the key. Manchester City and Liverpool are prime examples.
It's a pity that Mourinho is making himself the story rather than showcasing the talent his players possess, allowing them to answer their critics on the field. Holding three fingers up to the camera about his past glories is only going to invite more criticism. They could also stand for the number of years since he last won a league title. It's never pretty when a manager tries living on his past achievements.
Mourinho built his career on decisiveness and positivity. He had a swagger which has devolved into stalking down touchlines before the half-time whistle. Mourinho was hired by United to get them back on track. He hasn't. Players old and new struggle under him. Meanwhile, those lucky to be called up thrive for their national teams. Marcus Rashford and Jesse Lingard keep scoring big goals for the Three Lions. Romelu Lukaku scored four and an assist for Belgium in the World Cup. Paul Pogba came away with a winners medal and accolades for his selfless play. Rashford and Lukaku are finding their scoring touch after long droughts but the self-assurance these players possess when away from Jose Mourinho seems to dissipate when they return.
Such is the negativity around the club, every positive result is considered an anomaly. Maybe Mourinho is blowing hot and cold between two mindsets, his own and another that suits his players. Maybe giving Mourinho an attack-rich squad is like giving a penguin a gamepad. He's just not equipped to use them. Their creativity is stifled while his, for insults at least, flourishes during interviews. The results don't lie. The team is regressing under Mourinho. It's time to sack him and let the players breathe again.