Equal Time: Keep Mourinho; Sell Pogba
Of all his Saturday afternoons, last weekend's wasn't the best for Paul Pogba. The 4-1 win over Fulham increased the speed of his fall from grace at Manchester United. It has now become clear the Red Devils need to sell.
Events on the pitch provided damning evidence. With Pogba in the midfield, Manchester United were ponderous and defensively weak. The Frenchman was the root cause. He takes too many touches, attempting skills that rarely come off, making erroneous passes when it's already too late. He constantly fails to track back and commit to his role. Because of Pogba the midfield often looks imbalanced.
At the same time, the entire group appears unsuited to the manner in which Jose Mourinho wants to play. The effect is felt throughout the squad. The defence is often left exposed and the attack isolated. Disjointed is an apt term.
Without Pogba in the lineup, things improve. Straight away the team moulds together much better. The defence is protected and more comfortable because they are not exposed. The midfield is balanced. The attack is no longer unattached but fluid and dangerous. Against Fulham, the whole team were faster, fitter, at times fantastic. It was the same against Arsenal before that.
Doubters will point out that it is easy to score against this Cottagers defence. They're right. They'll also point out it helps when Romelu Lukaku puts in a shift and Marcus Rashford steals the show. Right and right again. No one is saying Pogba is the sole problem in Mourinho's squad. Yet, it cannot be overstated that Pogba's absence aided rather than hindered United. The whole system worked better; the team benefitted.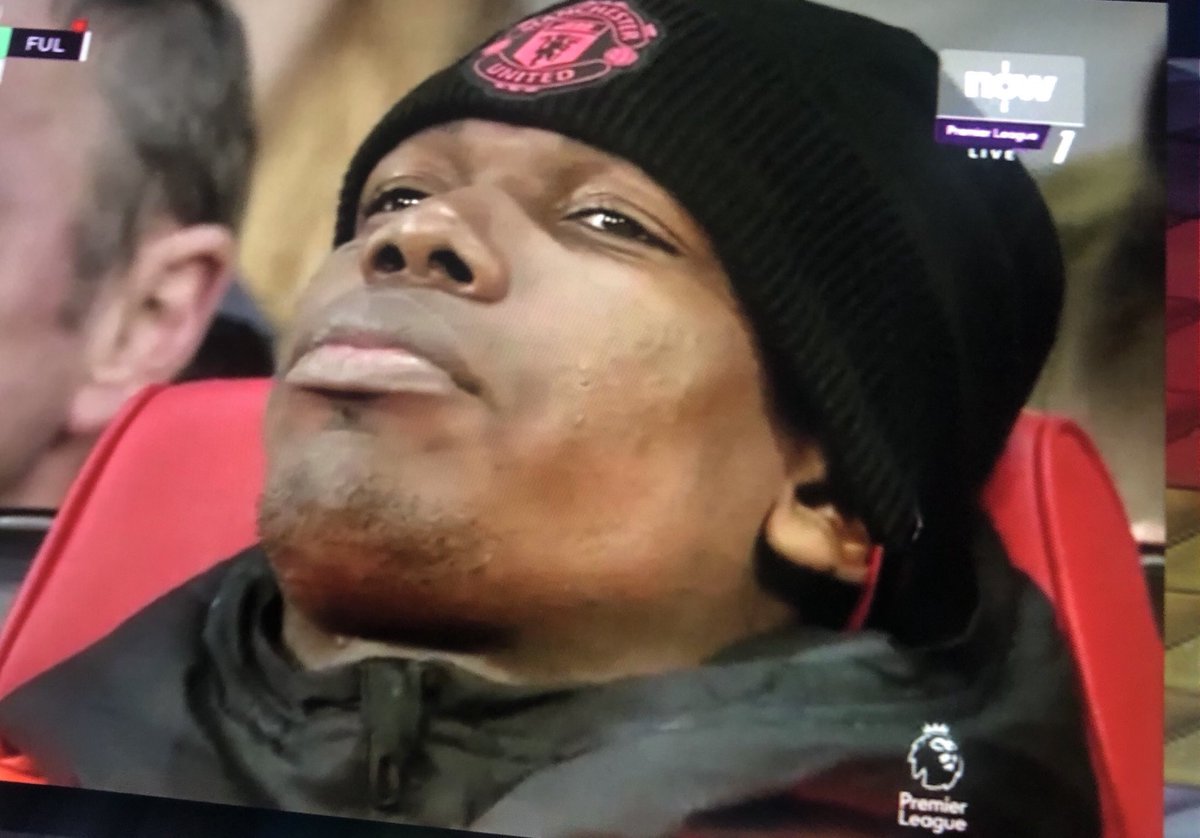 It's time for Pogba to step up, put any issues he has aside & show us the reasons why we all want him at Manchester United, he is a quality player who needs to show what he can do, instead of sulking around like a little kid! #
mufc
https://t.co/dq4Usk6dC3
Team is an interesting notion. When Pogba is around, the team ethic goes out the window. Instead, the curtain raises on the Paul Pogba show. Everything becomes about him. A spotlight on one player is not conducive to team spirit, particularly when that player is not performing.
Didier Deschamps may say he is a team player but that has not been on show since his return to England. Without him, United's squad is in fact united. The focus is no longer on an individual.
Mourinho knows how to build a team ethic. In his most successful teams, everyone pulled in the same direction. That path led to success time and again.
Pogba blocks that path at Old Trafford. He sings from his own hymn sheet. His focus seems to be on protecting himself rather than aiding the team. It's evident in his performances and relentless desire to create something for his next Youtube highlight reel.
It is quite easy to imagine there are several in the dressing room who are tired of the whole affair. The Pogba show is no longer entertaining. That is likely the same for his on-going feud with his manager. Their clash is another element that destroys the team ethic.
Given the club appear determined to back the manager and his relationship with the player appears irreparable, the only solution is to sell Pogba.
Simon Jordan: "Frankly whoever wanted to sign Pogba in the first place… I'd send them home in a cab! I would sell Pogba in a heartbeat. I think he is a malaise and has far too much to say for himself." #
mufc
[Express]
The question is whether Ed Woodward thinks the same? The man who made his name in the marketing wing will be reluctant to part with a commercial asset such as Pogba. The potential drop in shirt sales and sponsorship money must set off alarm bells in his mind.
If the Manchester United Chief Executive wants to get his club back to the top, however, selling Pogba is the natural starting point. If he wishes to look at it from a financial standpoint, he should consider how proceeds from the Frenchman's sale can be reinvested in the squad. The 25-year-old's vast wages could be similarly repurposed.
Revenue should be at the back of Woodward's mind, though. The Pogba situation is far more than that. Recent performances have shown he no longer has a place in this team. That is unthinkable for a £90 million player. The team somehow looks better and more together when he isn't it.
Those are compelling reasons to sell while they still can. The hit may be large but there will be buyers. If Manchester United intend to stick with Mourinho, it's a necessity. Old Trafford isn't big enough for both.