Evergreen Ashley Barnes set for his best season yet?
Background Image Via: Burnley Football Club/Flickr. CC BY 2.0.
Burnley Football Club's start to the season has been average. After a lightning-quick start at home to Southampton, a game in which The Clarets won 3-0, things have been downhill since. However, there has been one constant; Ashley Barnes scoring goals.
Now aged 29 and into his seventh season at Turf Moor, sticking the ball in the back of the net hasn't been as free-flowing as Barnes probably would have liked. However, year-on-year, Burnley's #10 has improved numbers-wise, culminating in a thirteen-goal haul in 2018/19. This term, the Bath-born-striker has started like a house on fire - scoring four goals in five outings, looking mightily impressive in the process.
Sure, Sean Dyche's tactics certainly play into Barnes' hand, and having that striker alongside him definitely helps, but it's up to the player to deliver. More often than not, Barnes comes up trumps for his teammates. He's the man they can count on to hold up the play, drag the team forward and lead by example. He is the talisman. He defines Burnley.
What Clarets fans will love to hear is that Barnes is getting better. Slowly but surely, he's feeling more comfortable in the English top flight, Goals against Southampton, Arsenal and Wolves show that the forward is multifaceted and he can cut it against the big-boys, or play well when he's expected to. Despite the fact that many will claim he's entering the twilight of his playing career, the stats prove otherwise and 2019/20 already has the makings of his best season yet as he looks to guide Burnley to safety once again...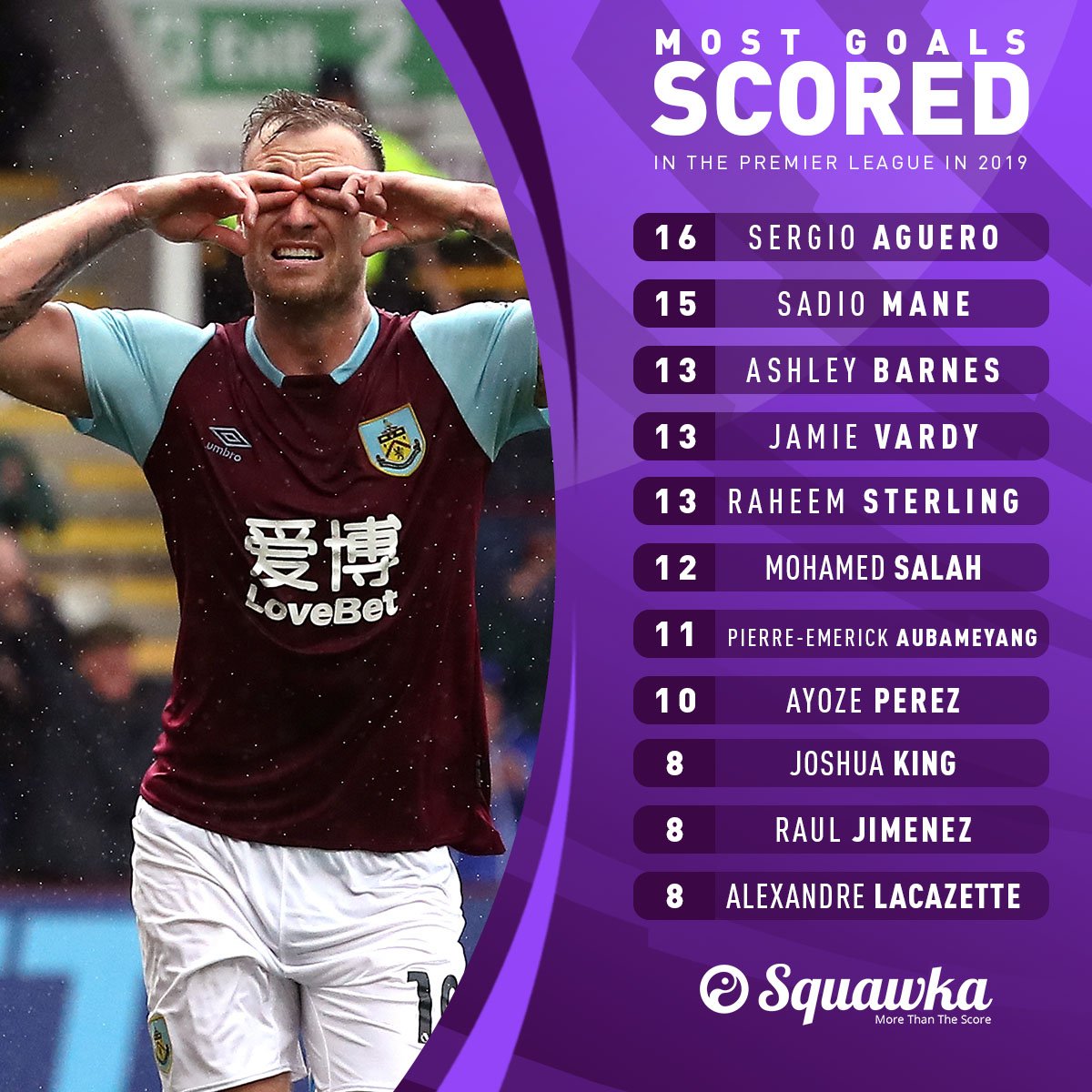 Most Premier League goals scored by English players in 2019:
Ashley Barnes (13)
Raheem Sterling (13)
Jamie Vardy (13)
Time to try again for that Austrian passport. 😉
https://t.co/n58Cpk85eB
Every football fan loves themselves a cult hero. For Burnley fans, Barnes sits either atop that list or very close to the summit. The rapport he has with his supporters is up there amongst the best in the business. He plays with an aggression, a fire in his belly and a real hunger to win, - while wearing the badge with pride every single time he crosses that white line. Barnes is the perfect epitome of football in Burnley, and dare I say the town as a whole...
Barnes isn't one-dimensional. The forward can score all types of goals with either foot. He can power the ball into the net or coolly place it beyond the keeper. He's also amongst the best aerial threats in the league due to his physical dominance and underrated athletic ability. This is a striker who can trouble defenders in several different ways - and that's why most opposing teams absolutely hate going up against someone like him.
Sure, everyone has a weakness. Aggression sometimes gets the better of Barnes, while his distribution could be better and he does commit too many fouls, but that's just the nature of the man. You take away that natural flair and you'd lose everything good about his game. It's like putting a leash on a creature that needs to be set free. You'll lose far more than you'll gain in that regard.
I think it's summed up perfectly that Barnes' name is now regularly mentioned when talking about potential selection for England. For me, he'd be brilliant under Gareth Southgate. Will it happen? I doubt it. Big-club bias is a real thing. Aaron Wan-Bissaka is the perfect example of that. Barnes would bring something different to the table and his experience could be invaluable to a youthful Three Lions setup. He'd be perfect for EURO 2020 and these days, you can always count on him to score you a goal... England could definitely do worse, that's for sure.