Is Benfica's Joao Felix worth an enormous £113 million?
Felix's expected move to Atletico Madrid will make him the fourth most expensive footballer in history
Background image: Tomasz Baronowski, CC BY 2.0
Having produced a stellar debut season at Benfica, it's no surprise Joao Felix is hot property this summer. While several Premier League giants are reputedly chasing the 19-year-old, it's La Liga's Atletico Madrid in pole position. Securing the attacker's signature will mean activating his release clause, set at an eye-watering £113 million.
Breaking into Benfica's first-team in August, Felix had a campaign to remember. He scored 15 Primeira Liga goals in 26 appearances, notching three more times in Europe. His form was crucial in the Aguias' title triumph as well as their run on the continent, which ended at Europa League quarter-final stage. In addition to being his team's third-highest scorer, the Portuguese sensation demonstrated creative skills to record seven assists.
Numbers alone don't do Felix's story justice. The youngster is already comparable to two of Portugal's finest ever players. Pace, finishing, and goalscoring prowess puts him in a similar bracket to Cristiano Ronaldo. His dribbling coupled with outstanding passing has a likeness to former midfielder Rui Costa.
Atletico's enthusiasm to entice him, then, comes as no shock. Diego Simeone must do all he can to compete with both Barcelona and Real Madrid next season. Those two La Liga heavyweights have already splashed out a combined £380 million on strengthening their squads in this transfer window. Los Rojiblancos need to get busy. Even more so considering they've lost or are soon to lose key players in Diego Godin, Lucas Fernandez, Rodri, and most worryingly, Antoine Griezmann. Felix's arrival would signal the club's intent to rebuild.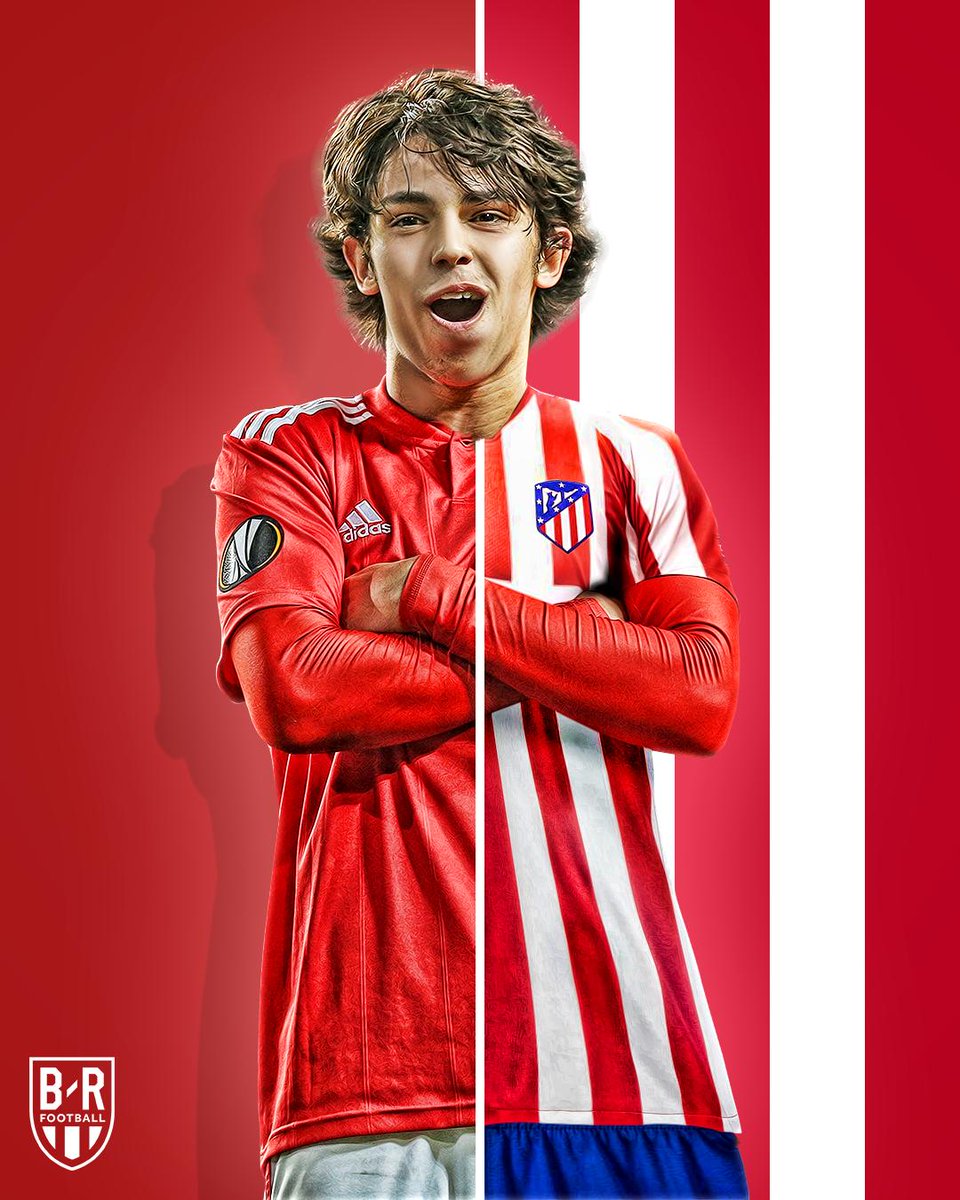 BREAKING: Benfica confirm they have received a €126M offer from Atletico Madrid for Joao Felix
https://t.co/2Xzy51EZCT
Huge fees have become commonplace. Arguably, Real Madrid's Galactico era started the craze, spending a combined £83.5 million to acquire Luis Figo and Zinedine Zidane. Los Blancos upped the ante again eight years later when paying a world-record £80 million for Manchester United's Ronaldo. That fee was then narrowly overtaken twice prior to 2017, courtesy Gareth Bale swapping Tottenham Hotspur for the Santiago Bernabeu before Paul Pogba's return to Old Trafford from Juventus.
If Figo and Zidane's transfers were the beginning, Neymar switching to PSG two summers ago took it to a whole new level. The Brazilian's price-tag shattered Pogba's record by £109 million. Not long later, Barca used more than half that money to sign Liverpool's Philippe Coutinho. In turn, the Merseysiders made Virgil van Dijk the world's most-costly defender in history, at £75 million.
All those aforementioned players were either in or near their prime at time of deals. Youth commands a significant fee, too. In August 2017, Kylian Mbappe, then-18, traded in Monaco for PSG shortly after Ousmane Dembele, then-20, left Borussia Dortmund to join Barcelona. Their fees both broke the £100-million mark, making them the second and fourth most-expensive signings ever respectively. Since then, the French attackers have gone on to have contrasting experiences. While Dembele's struggle with form and injuries has meant he's been unable to claim a satisfactory role in Barca's set up, his compatriot faces no such problems. Mbappe has starred in the Parisians' continued Ligue 1 dominance, scoring 46 goals in 56 matches since arriving.
Felix isn't near the same level. That's highlighted to a greater extent in their international careers. The Frenchman already has 33 caps, whereas the Portuguese only made his debut last month. Mbappe's 2018 World Cup performance, in which he netted four times on France's way to glory, helped him to carry the weight of his superstar status at PSG.
Felix is unlikely to have a similar impact at Atletico. If tasked with replacing Griezmann isn't difficult enough, his freedom will be restricted as well. Simeone prioritises fight in sync with work ethic over free-flowing attacking play, feeling most comfortable with a solid backline then to hit opponents on the counter. It showed this past campaign as his side averaged only 1.45 league goals per game. Benfica, albeit competing in a less-intense division, had more adventure to average 3.03 goals per match.
Will Simeone change his approach to accommodate Felix, or is the Argentine set in his ways?
Whatever the rights or wrongs regarding Felix's price tag, the market has clearly shifted. Granted, the time remaining on existing contracts along with a player's age are both important factors. Still, valuing talent has altered dramatically. What they can become now rates as high as what they already are.
Ronaldo, the world's most-revered footballer alongside Lionel Messi, cost Juventus 25 million less last summer than what Felix will set Atletico back. The teenager's fee will also surpass that of Eden Hazard, a winger who flourished on every stage at Chelsea before joining Madrid 25 days ago.
Although immensely gifted, Felix doesn't yet deserve such a standing. Then again, is anyone actually worth £113 million?