How Thierry Henry, AS Monaco both erred
Thierry Henry finds himself being sucked into the mire at AS Monaco.
The new European football season is barely 100 days old. For AS Monaco those days seem like months. Don't say you heard it here – the Principality club is presently doing a giveaway: play one match, get three points and at least three goals. Paris Saint-German has recently claimed theirs with a toothy grin. At this moment in time, you'll struggle to find a manager in Europe with a more bewildered and downcast look on his face than Thierry Henry. The man really is in a pickle.
It seems a long time ago when PSG's only competition in Ligue 1 was Monaco. A fixture between the pair could be likened to El Clasico or the Manchester derby. Hardly three months into the campaign, Monaco has lost the last two meetings by a 4-0 scoreline. Losing to PSG is, however, the least of Monaco's problems currently. Salvaging a crisis is.
Languishing 19th in Ligue 1, four points from safety, Monaco is looking like a deflated giant caught in a spider web.
How AS Monaco found themselves in a mire
On 17 May, last year, Monaco emerged Ligue 1 winners after a 17-year thirst for the silver trophy. There wasn't a single sad face at the Stade Louis II that day. Monaco now plays matches at that venue like deer caught in headlights. It's been a terrifying seven home defeats this campaign. The mire couldn't be worse.
As with life generally, most terrible situations are caused by people's actions or inaction. Likewise, Monaco can blame no one but themselves for their precarious situation. The club's administration has refused to behave itself – the result is telling. It's been layer after layer of administrative howlers, which can only go unpunished for so long.
Monaco have made €173m from player sales this summer, bought their replacements for €50m and could sell Mbappe for €180. Insane business.
https://t.co/1BVkWB5fgR
One-and-half years after winning the title, Monaco has eccentrically disbanded the title-winning team, including the manager. It's resulted in a painful collapse that didn't take long to materialise.
Interestingly, Les Monegasques raced PSG for the league title last term. They lost it by a 13-point margin. That title challenge can be attributed largely to the astounding managerial shrewdness of Leonardo Jardim. Despite working with limited funds, and a squad who's quality had been allowed to deplete, his tactical ingenuity was enough to see Monaco over the line. A Champions League berth was secured.
But the cracks were already visible before the season eclipsed. Monaco was losing every important game. They lost both legs to PSG, including a 7-1 drubbing in April. Their Champions League outing was a disaster for a team that reached the semi-finals a year before. They lost four times, didn't win a match and finished last in their group.
Those cracks are now as pronounced as ever – Monaco risk relegation from Ligue 1, just 543 days after winning it.
A trend that hasn't stopped?
When Monaco hired Arsene Wenger in 1987, they were a struggling, average club in Ligue 1. Wenger worked his magic and guided the Principality outfit to the League title in his first year. Less than six years after steadying the ship, the Arsenal icon was unceremoniously let go.
They still enjoyed some success until the trend of selling their talents began. Between 1999 and 2000 they parted with the likes of Thierry Henry, Victor Ikpeba, David Trezeguet, Willy Sagnol, Fabien Bartez and many more. In the aftermath of their selling spree, they landed headfirst in Ligue 2. Financial difficulties played a part.
The story is almost the same in recent times. Monaco hasn't stopped selling their best. Players like James Rodriguez, Anthony Martial, Layvin Kurzawa and Yannick Carrasco were sold between 2014 and 2015. Since they won the league. Benjamin Mendy, Tiemoue Bakayoko, Fabinho, Bernardo Silva, Kylian Mbappe have left the principality. Sacking Jardim compounded their mistakes.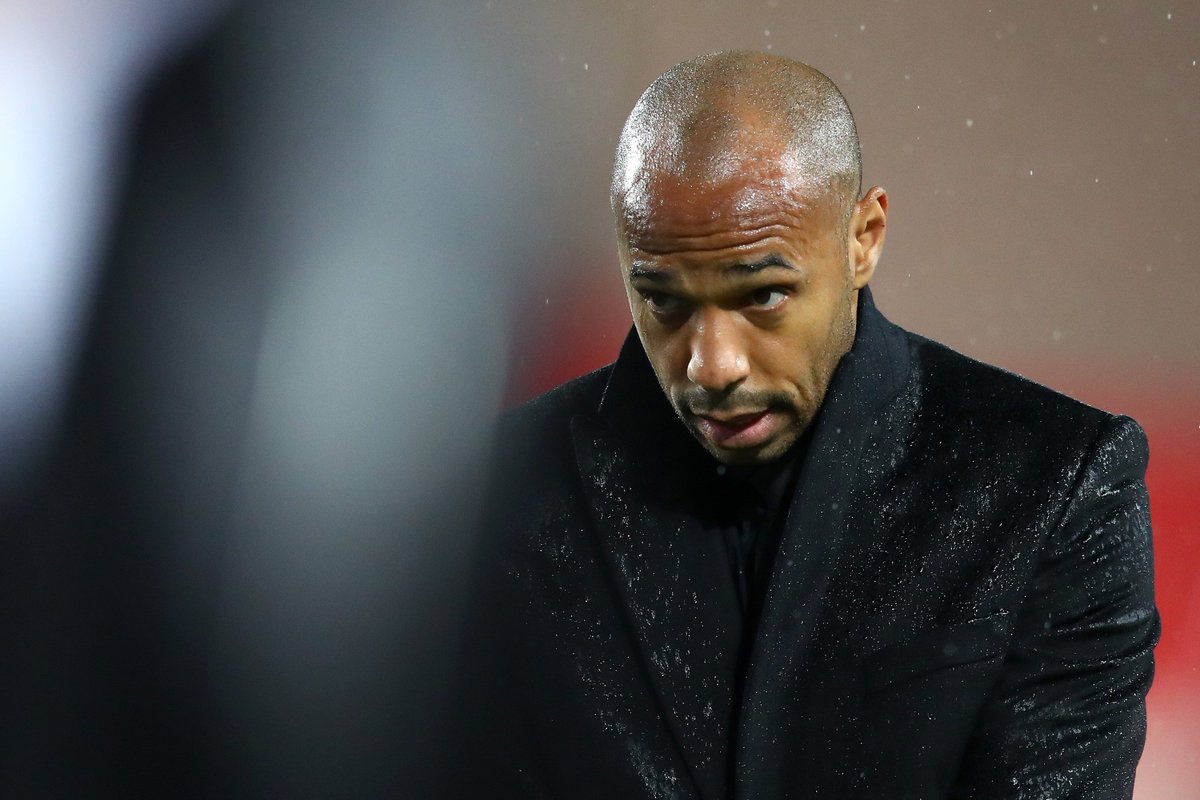 Thierry Henry has failed to win any of his first four Ligue 1 games in charge of Monaco, the first time that's happened at the club since Didier Deschamps in 2001.
LDLL
Baptism of fire.
https://t.co/9fqAahGClY
Thierry Henry to the deep end
From a long way out, everyone could see the waters were troubled at Monaco. Apparently, Thierry Henry couldn't or stubbornly chose not to. Maybe it was the seduction of a triumphant return to his former team that blinded him from seeing they were 18th and haven't won more than a game all season. Perhaps it was self-confidence or money that turned his head; we'll never know. What we do know is that Henry has risked his managerial career by jumping in to save an almost unsalvageable situation.
Gary Neville tried something similar with Valencia and got badly burned – he ran back to punditry, tail between legs. No club has deemed the former full-back good enough since. Will the same happen to Thierry Henry? If he doesn't turn a corner at AS Monaco, the answer may be, is yes.