How will AC Milan spend their summer?
AC Milan has already begun the much-anticipated structural revamp. Rossoneri legends Paolo Maldini and Zvonimir Boban return as Technical Director and Chief Football Officer respectively. More should follow, particularly in the vacant San Siro dugout.
Milan experienced an indifferent 2018/19. Supporters didn't know what to expect. While their home was no longer a fortress, despair awaited on their travels. It was a relative lack of progress for the Chinese investors who provided substantial funds.
Gennaro Gattuso's sixth-placed finish in the campaign before was respectable. The maverick boss inherited a heterogeneous, expensively assembled squad from Vicenzo Montella. He also provided the missing motivation, grit and tactical flexibility. As well as a return to Europe, he reached the Coppa Italia final.
Without the luxury of his predecessor, the Corigliano Calabro native had to make do with almost the same squad. Milan's red-clad half lavished around £210million the previous summer. One quarter was made available to Gattuso to shop. His best buys were freebies: Tiemoué Bakayoko and Gonzalo Higuain.
Still, the Champions League was paramount. Gattuso knew anything short was an underachievement. The Red and Black craved a return to Europe's elite competition after six seasons. The Rossoneri, however, scored 68 points. Although their highest points-tally since 2012/13, it was insufficient as they finished 5th.
Gattuso's negative approach came to the fore. He was never really welcomed and didn't quite suit the club even as an alumnus. His team were boring to watch. Bereft of fluidity and creativity, no pressure on the ball, no momentum was being carried forward. Krzysztof Piatek did sharpen the blade in attack - but not sufficient enough to slice into Europe.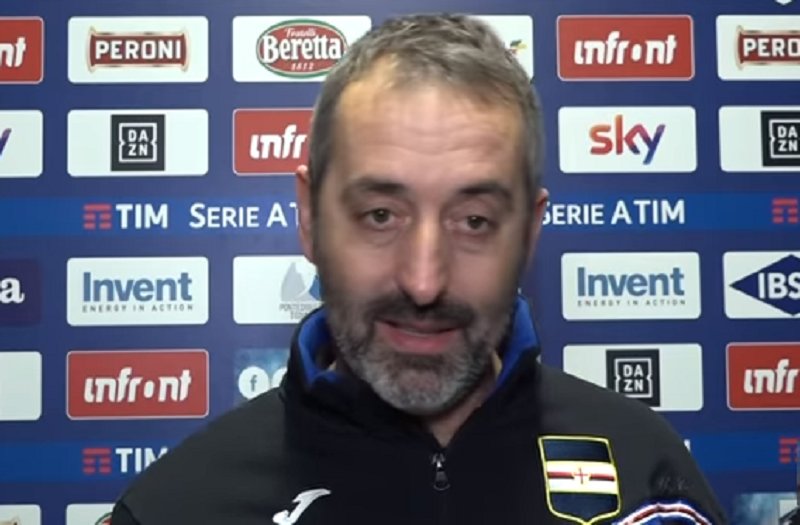 Giampaolo: I dream of playing good football with Milan, just like how Gattuso did.
Reporter: Gattuso played good football?
Giampaolo: No, he dreamed as well.
https://t.co/XIo04QAERe
Gattuso's pragmatic approach was effective at times but counter-productive in too many instances. It was no surprise the manager walked away. Leonardo waited at the exit door. Sampdoria's Marco Giampaolo is being tipped to succeed Gattuso. It could ultimately prove to be a shrewd decision.
Milan would be the Swiss manager's 10th job in Italy. The 51-year-old journeyman is not an overnight sensation. He started as a head coach at Ascoli in 2004 after three spells as an assistant. His name is still not widely known outside of the Bel Paese, though. It was when he joined Empoli in 2015 that he began to make an impression.
Giampaolo favours a 4-3-1-2 shape with the midfield creating a diamond when in possession. There is a large amount of flexibility in the attacking phase. The wide midfielders in the three move out effectively to form triangles with the fullback and the forward on that side of the field. A relatively high proportion of goals for Sampdoria comes from these combinations that lead to penetration into the penalty area and simple finishes.
Without qualification to Europe's top competition, there is a negative balance of around 70-80 million for Milan. To recover, certain market sacrifices are necessary. Two options for the club is lower the salaries by releasing players whose contracts with the club expire. The other is to sell a big player, Suso, Gianluigi Donnarumma and Alessio Romagnoli are the club's biggest assets.
There may not be any need. Ricardo Montolivo, Ignazio Abate, Cristian Zapata, Andrea Bertolacci and Jose Mauri have all departed the club as free agents. This creates a huge vacuum, especially in central midfield, worsened by Bakayoko's exit.
Arsenal's Lucas Torreira is a reported midfield target. The Urugyuan is rumoured to be frustrated in England and former boss Giampaolo wants to offer a return to Italy. Torino centre-back Kevin Bonifazi and Liverpool's Dejan Lovren are other potential options for the Serie A giants to explore.
Simply put, money will have to be spent if Milan is to get themselves back amongst the European big-time...