How will Manchester United spend their summer
The early bird catches the worm, Manchester United must move fast to capture preferred signings in the transfer market
A 2-0 loss to Cardiff City capped off a rather forgetful season at Old Trafford. After labouring to a distant second place finish the season before, Manchester United struggled to compete for a top-four position in the close season. Jose Mourinho pointed the finger everywhere else than at the man who assembled the team. He favoured one solution: the need to spend to bolster the squad.
For whatever reasons, the club hierarchy refused to see reasons with him. Fearing the worst as results continued to plummet under his watch, he was fired. In hindsight, the Portuguese manager was right. The team needed reinforcements, badly. Yet, he paid the price for his actions. First, and as already stated, he assembled the team so he needed to take responsibility. He was initially backed by the management in the transfer market. But he made some mistakes with some of his acquisitions.
Personally, I was surprised when I heard the news back in 2016 that Mourinho's first signing as a Manchester United manager was Eric Bailly. For all his good qualities, United should target even better defenders. The club can do with an upgrade on all of Bailly, Marcos Rojo, Chris Smalling and Phil Jones. A leaky defence all season proves it.
The club paid £30million to acquire Bailly from Villarreal back in June 2016. Looking at the team as a whole, over the course of three seasons, the Portuguese manager signed 11 players spending over £370million in the process. Big-money signings like Paul Pogba (£89m), Romelu Lukaku (£75m), and Fred (£52m) have since failed to live up to expectations. What that proves is money alone cannot guarantee success. #Tottenham. So just throwing money at the problem is never the solution.
The United hierarchy needs to back the Norwegian manager with as much as £300million to £400million for transfers this summer. Solskjaer must not only spend the money wisely but must also create a distinct style of play that produces results like Pep Guardiola and Jurgen Klopp have done with Manchester City and Liverpool respectively.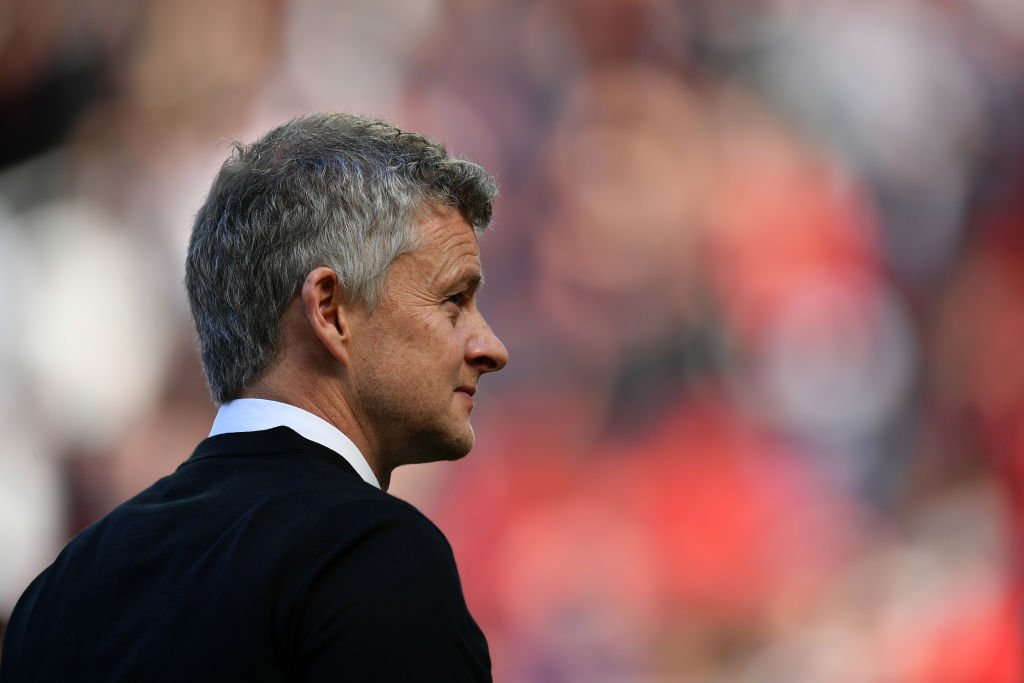 Of course, spending money is an important factor in achieving success. But as Klopp has shown with Liverpool, spending the right way and fashioning a playing style that brings out the best from the players is always the best approach. The German manager is yet to lift any trophy at Anfield. But the fact that most of the club's supporters love him and would not want him to go says it all. The reason for that is not far fetched.
The Merseysiders are playing football beautiful to behold dominating every team they meet (except Guardiola's). Yet, despite the domestic success achieved by the Catalan manager at Manchester City in the last two campaigns, the club has not been able to reach the Champions League final. Klopp has led Liverpool to back-to-back final appearances.
​​​​ Speaking of Guardiola, many like to explain away his success at City as a matter of money. It's true that the former Barcelona boss has spent £476million on transfers since taking over at the Etihad Stadium in 2016. That's over £100million more than Mourinho spent at Old Trafford. But does that mean if £100million more was spent on players by United the squad will be comparable to City's? Maybe that amount would have brought in three more players as Guardiola bought 14 to Mourinho's 11.
Let's face it, this Manchester United squad needs an overhaul as it is. No three players anywhere can bring it to the level of Guardiola's or Klopp's. And that's the task Ole Gunnar Solskjaer is facing. Not only does the Norwegian manager need to bring in top quality, he, first of all, needs to weed out average and tired legs from the team as both Klopp and Guardiola did.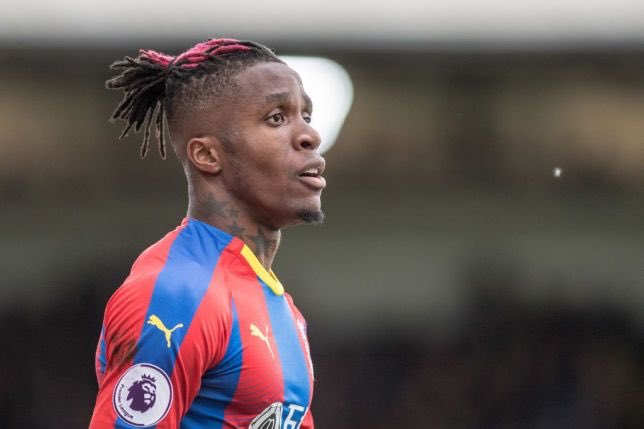 Wilfried Zaha is willing to re-join Manchester United if they bid for him this summer. Crystal Palace want a fee of £70m.
https://t.co/bXMhONQOZU
Guardiola, for example, let go of Joe Hart, Aleksandar Kolarov, Gael Clichy and Bacary Sagna in defence for his new signings. All were on the wrong side of 30. Add Samir Nasri, and more recently Yaya Toure in midfield to the list. He replaced the duo with Bernardo Silva and Ilkay Gundogan. Then there was Jesus Navas and Kelechi Iheanacho upfront. He brought in Leroy Sane and Gabriel Jesus. These were all like for like replacements.
Instead of being proactive, Mourinho was reactive trying to deny the other managers signings rather buying what was best for his team and his style of play. Both Fred and Alexis Sanchez were tipped to join City before United swooped in. In the end, they have not been able to replicate the form that saw them make the move to Old Trafford. Solskjaer must avoid such errors.
A club with the history and riches of Manchester United must conduct transfer business boldly and decisively. It's also important to move fast and get deals done early to avoid scrambling for leftovers later on. Therefore, this summer promises to be a very crucial one for the Red Devils.
Players like Eric Bailly, Phil Jones, Chris Smalling, and Ashley Young in defence must all be moved on. Others like Kalidou Koulibaly, Matthijs De Ligt, Harry Maguire, and Aaron Wan-Bissaka will be good replacements in the defence. Sporting Lisbon's captain Bruno Fernandes and Lyon's Tanguy Ndombele can replace Juan Mata and Ander Herrera in the midfield, while Joao Felix, Nicholas Pepe or Mauro Icardi, and either Antoine Griezmann or Wilfried Zaha can form the forward line.
With that in place, the team would have undergone a total transformation. No, United may not be in a position to challenge for the Premier League title right away, but a top-four finish won't be a problem. Then the team will play good football and start contending for the title and other silverware.
Matthijs de Ligt remains interested in a move to Manchester United. The club feel he would the perfect fit to build a new-look defence around. He is expected to make his decision after the UEFA Nations League finals in June. #
mufc
[Telegraph]
https://t.co/Qf0udXft4I