Is age already taking its toll on Lionel Messi?
How long can Barca rely on Messi?
A late collapse blighted Barcelona's exploits last season but Lionel Messi still managed to secure a prolific outing on an individual note. The Argentine's 36 goals and 15 assists played an influential role in the Blaugrana's title defence. Messi also finished as the top scorer in both the Champions League and across Europe's top-five divisions. He remained Barca's go-to guy.
After dealing with the pains of their recent European setback, Camp Nou faithful approached the new season with optimism. With Messi in the driver's seat, there's always hope. The fans continue to believe in their hero. They count on him to provide the perfect start to each new campaign. This time, however, they were disappointed.
Messi picked up a calf injury in training ahead of the La Liga opener against Athletic Bilbao. He was forced to watch the game from the sidelines. As they do, Barca struggled in the absence of their talisman, delivering a sluggish performance that ended in a 1-0 defeat at San Mames. It didn't hit too hard. Barca thought they'd have Leo back for Matchday 2. He was initially ruled out for a week.
Three weeks have passed now and the Argentine is yet to return. He missed games against Real Betis and Osasuna. His absence was greatly felt. Barca claimed just four points from their three Liga matches so far and sit eighth heading into tonight's match with Champions League-bound Valencia.
Messi won't be there. He's also labelled as doubtful for the Champions League opener against Borussia Dortmund. The situation raises concern. Hs extremely slow recovery invites questions about time creeping up on him. Is age beginning to tell?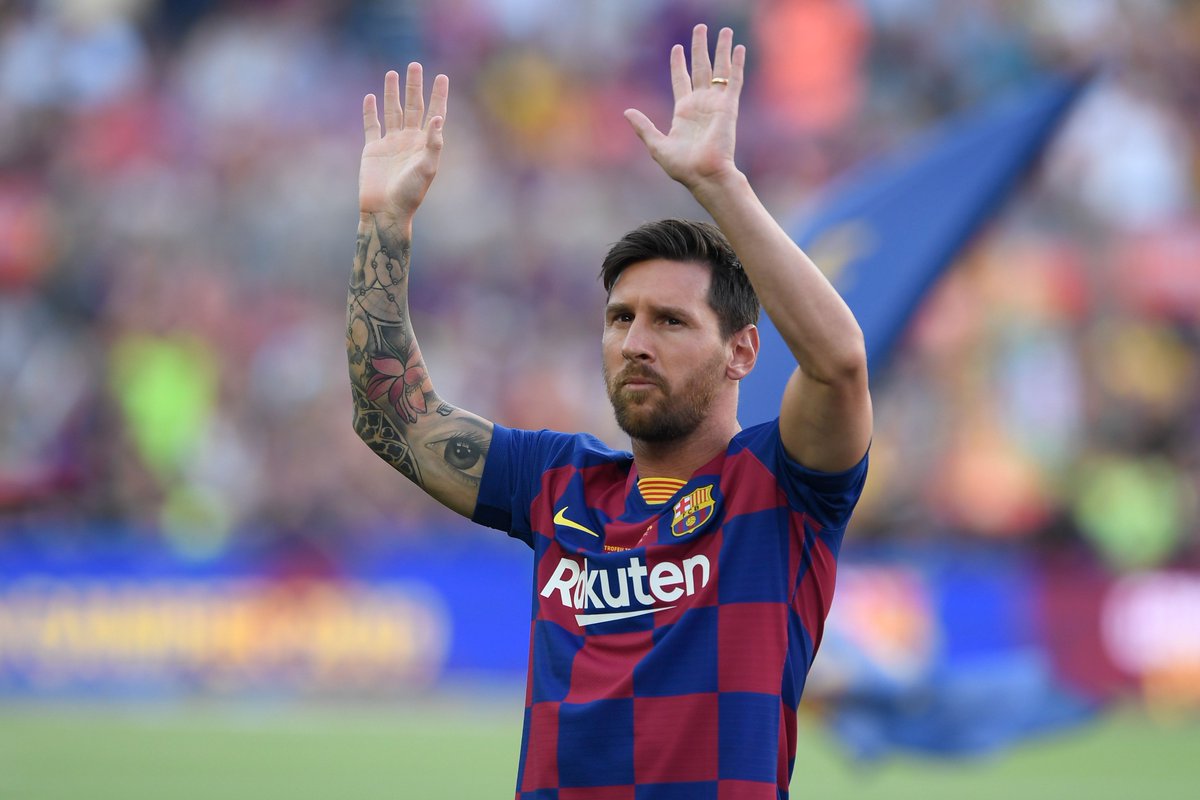 Lionel Messi is all but out of Barcelona's La Liga meeting with Valencia on Saturday due to a calf injury.
He is also likely to miss out on the Champions League opener against Dortmund on September 17.
🤕
https://t.co/vkf1RWzZ9W
At 32, he's played a ridiculous amount. However you look at it, this is the latter phase of his career. Notions of retirement crept into his international plans years ago. Are they invading his club thoughts?
Messi already began adapting his game to his age. Mazy dribbles from the centre of the pitch, through entire defences and onto goal only occur on rare occasions now. Those who worship him have trouble believing he is human but he is slowing down. The club must read the writing on the wall.
Barca can still hope to get a great deal from the Argentine in the next two or three years but it would be foolish to wait for him to call time on his career before acting. No, it's imperative to act beforehand if they wish to remain competitive and challenge for titles in the post-Messi era.
There are many ways to do that. One is to reunite with their prodigal son Neymar Junior. The Brazilian was seen as the heir to Leo's throne before he left for Paris Saint-Germain in 2017. The pair had a telepathic relationship on the pitch. Why not rekindle it?
Although memories of Neymar's departure hurt, Barca must move on. The Brazilian ranks among the finest talents in the world. Having represented the club before, he is already familiar with the system. Given the opportunity, he'd be a hit in Catalonia once again. Despite no agreement in the now-closed transfer window, he remains keen to return. Barcelona director Javier Bordas recently claimed the club hasn't ended its pursuit. A deal can still be reached.
Another answer lies in-house. The Catalans boast some impressive talents in their youth system. More than one has proved ready to take a big step forward. The likes of Carles Alena, Ruqui Puig, Carlos Perez, and Ansu Fati have shown us that they have a lot to offer. These players should be given adequate opportunities to grow and fulfil their potential. The future lies with youth. Barca can no longer afford to put off their future.