Is Joao Felix worth more than Antoine Griezmann?
When Real Madrid signed Eden Hazard from Chelsea this summer, many expected to get a response from their arch-rivals, FC Barcelona. The Catalans took their time but didn't disappoint. Antoine Griezmann was lured to the Camp Nou, ending a protracted transfer saga that lasted over 365 days. There is no reason to feel sorry for Atleti, however. The €120 million fee they'll receive from the Blaugrana all but covers the €126 million they paid Benfica for Joao Felix. While Los Colchoneros are crying foul because Barcelona spoke to Griezmann before Atletico lowered his release clause from €200 to 120 million of their own volition, the club has essentially exchanged a 28-year-old forward for one nine years younger. They purchased their future for a net spend of €6 million. But did they spend wisely?
Griezmann flirted with a move to Catalonia last summer. Barca were confident they could sign him but Atletico were under a transfer ban. The Frenchman snubbed the move and renewed his contract with Atletico. That said, the manner in which it was done, with a live-broadcast announcement, proved he is the type of showman you expect to find in red and blue stripes. 'La Decision' went viral and drew the ire of many Barcelona supporters.
His 2018/19 campaign regressed from recent seasons but he still bagged 21 goals and 10 assists across all competitions for the Rojiblancos. Atleti struggled before the New Year, with prodigal son Diego Costa failing to fire. The attack improved when Alvaro Morata joined from Chelsea. The writing on the wall indicated the Madrid side weren't prepared to challenge for another Primera Division crown. Thus, Griezmann went back on his decision and requested a transfer.
While Atleti complain that Barcelona outwaited them, taking no official action until the release clause was reduced, they weren't caught by surprise. The board knew the Frenchman wished to leave and acted to replace him before he was sold. Joao Felix arrived nine days before the deal for Griezmann went through.
A highly talented teenager, he draws inevitable comparisons to the reigning Portuguese superstar, Cristiano Ronaldo. They're different players, however. Whereas Ronaldo was famed for his pace, trickery and audacity on the wing as a youngster, Felix is amazingly calm and composed in possession.
What's more, the prince rose to stardom even faster than the king. Despite making his debut with Benfica only last year, he won the hearts of many with brilliant performances that produced 20 goals and 11 assists across all competitions. Like Griezmann, he is technically intelligent, can play anywhere in the offensive zone and has a keen eye for goal. He could be the perfect replacement.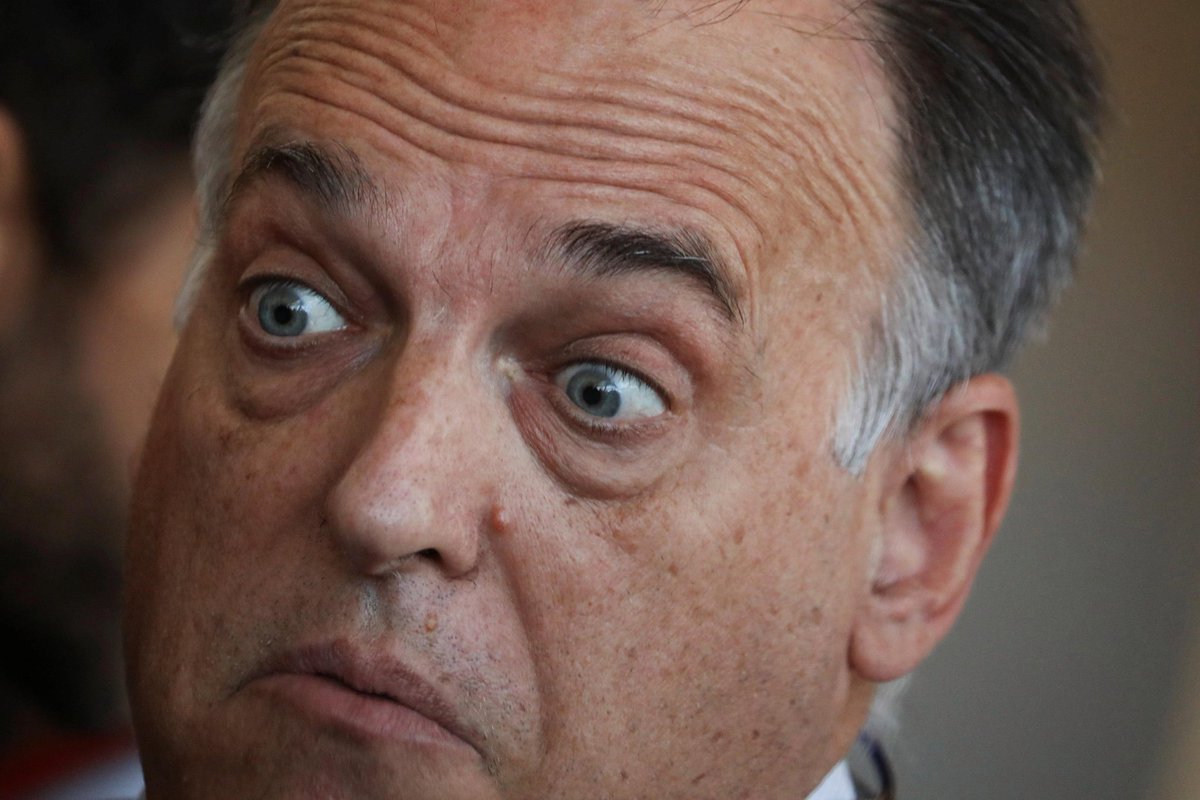 Since LA Liga president Javier Tebas accused City of distorting the transfer market and causing massive damage to European football:
- Real Madrid paid £130m for Hazard
- Atletico M paid £113m for Joao Felix
- Barca paid £108m for Griezmann
https://t.co/nIy46z07hv
Is he already the better player, though, as their comparative fees suggest?
Griezmann is a proven talent at both club and international levels. He has the technicality required to be a Barca player. His experience and versatility will allow him to quickly find a spot and blend with the team. Felix is also technically gifted and versatile. Not as experienced, however, he'll need time to adapt to La Liga. Nor will he enjoy the company of players like himself, as his predecessor will with Barca. Atleti are a more pragmatic, defensive-minded team. He must learn to hunt rather than waiting for the game to come to him.
While the age difference favours Barcelona in the short term, due to their new man's wealth of experience, the long-term view belongs to the Madrid club. Los Colchoneros can expect to have Felix in their squad for a decade or more if everything comes good. Griezmann offers Barcelona half that at best. In terms of depreciation costs, Atletico's bookkeepers can pencil in roughly €12 million per season for Felix. Barcelona must pay twice that for the Frenchman.
In terms of pure star power, Atleti win hands down. Griezmann might be the household name at the moment, on the cover of sporting and fashion publications alike, but he will never be the man at the Nou Camp. By the time Lionel Messi retires, Griezmann's skills will be waning. The Blaugrana will be shopping for their next mega-star, quite possibly Felix. Meanwhile, if Diego Simeone can develop the mentoring relationship with Felix that Sir Alex Ferguson did with Ronaldo, the Portuguese wunderkind could lift the Rojiblancos to the very top.
Atletico Madrid may claim to be hard done by in this deal. Don't believe it for a minute.