Is Juventus Sarri's great Chelsea escape?
If Maurizio Sarri's time at Chelsea were to end tomorrow, don't be surprised if it comes as some sort of relief for the Italian. More so if his next job takes him home to his beloved Italy. And where better than to manage Juventus? The Old Lady needs a new man in the dugout.
When Sarri said goodbye to the Serie A last July, he scarcely anticipated the immense pressure awaiting him in London. More frustrating, his coping method was denied him. No more cigarettes. Not inside Stamford Bridge at least.
Sarri's time at Chelsea began with a brilliant 18-game unbeaten run. In that span, the Blues won 14 times and took the semblance of genuine title contenders. Defeat to Spurs at Wembley punctured a tyre in the juggernaut.
Like Pep Guardiola in his debut Manchester City campaign, Sarri's intransigence with regard to tactics came to the fore barely halfway into the season. Critics rounded on him for sticking to his principles.
Watford wasn't the first Premier League club hit for six by Manchester City this season. In February, Sarri's Chelsea received a baptism of fire from their rivals at the Etihad. Title hopes oozed out of the stalled juggernaut's oil pan.
Still, Sarri remained adamant about his football. Jorginho continued as the 'quarterback', replacing N'Golo Kante in deep midfield while the tireless Frenchman chased shadows further up the pitch. Clinging to a top-four place by his fingernails, few supporters extended a hand.
Despite limping to a third-place finish in the Premier League and reaching the Europa League final, uncertainty surrounds Sarri's Chelsea future. He was heavily linked to Roma before the end of the 2018/19 Premier League campaign. Now he's touted to join Juventus. Reports in Italy claim he's already personal terms.
If that's true, Sarri shouldn't hesitate to trade one used, battered juggernaut for another.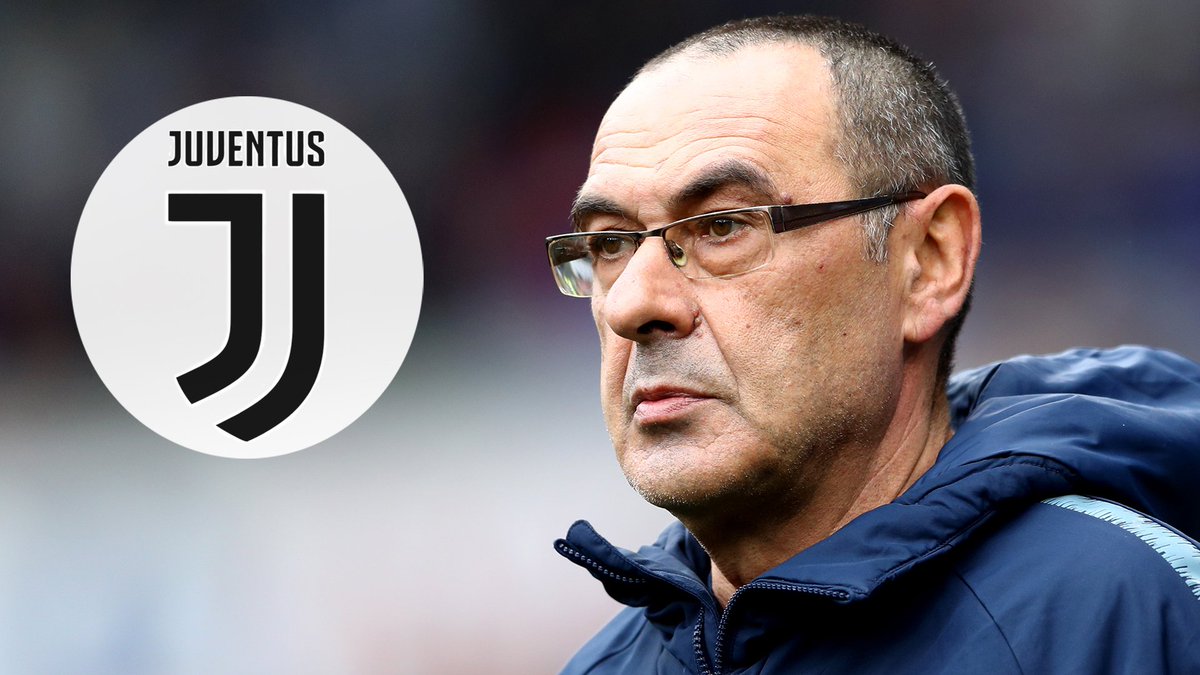 BREAKING: According to @
tancredipalmeri
, Maurizio Sarri has reached an agreement to become the next Juventus manager after Pep Guardiola turned them down for the third time...
https://t.co/yMz1OVFku7
Why leave Chelsea?
To begin, Sarri is all but guaranteed a title in Turin. No Serie A club has the resources or talent to compete successfully against the Old Lady. Inter is trying. Milan is cutting costs. For a man who's yet to win a trophy as a manager, the prospect should be pretty interesting.
If Sarri ever wishes to escape the immense pressure that follows the Premier League, fewer destinations are more inviting. Besides getting a better shot at the Champions League with the Bianconeri, Sarri would get the chance to sign players to fit his system. Chelsea have a transfer ban looming over their heads.
Then there's the salary. Sarri would pocket around €7 million per season. He needn't bother taking the juggernaut through the drive-thru carwash anymore.
Juve and Sarri? Really?
Even with Gennaro Gattuso out of contract and foregoing his remaining San Siro salary, there aren't many top managers from which Juve chairman Andrea Agnelli can choose. Some will tell you Massimiliano Allegri left Turin because he was receiving everything [except the Champions League] on a platter. If that's the case, he ought to be happy to switch places with his former rival as long as Sarri doesn't leave Gonzalo Higuain.
Juventus need a manager with the tactical nous to bring home the European Golden Fleece. Sarri doesn't have the resumé that proves he can make it happen, but there's no doubt he's among the most pragmatic gaffers around.
Chelsea need Sarri
He's had his fair share of troubles at Stamford Bridge and might end the campaign without any silverware but Chelsea need Sarri if they care about consistency [what am I saying?].
The 60-year-old installed his style and managed to grind results despite the setbacks. If Chelsea fails to keep Hazard and can't avoid the transfer ban, they'll face a tumultuous 2019/20. A little continuity might ease the pain.
You get the feeling the Europa League final will decide this one. If Sarri loses, he could well be sacked by Chelsea. Juve would simply be just desserts.