Little love for Chelsea in Spain
With an FA Cup win fresh under their belts, Chelsea Football Club were looking to be another patron for the Spanish national side at the rapidly approaching World Cup. Boasting a wealth of top-class Spanish players, it comes as a shock to see Marcos Alonso and Cesc Fabregas omitted from the preliminary squad.
Okay, we'll give you this one, Julen
Alvaro Morata is an unsurprising absence from the 2018 World Cup. Iago Aspas and Diego Costa's form dwarfed his late-season performances. While the former Juventus and Real Madrid player enjoyed a promising start to the season, Morata has ultimately proved himself not yet reliable in front of goal. Some howling misses against Arsenal and Roma especially stand out. There are not many who would start him over the frankly deadly Costa or his in-form compatriots Iago Aspas and Rodrigo. The pair is on 22 and 16 league goals respectively. Pedro is another excluded Chelsea attacker is Pedro, but it would be a hard task to argue his inclusion. He has been as more the bit-part player with Chelsea than he was at Barcelona.
The man singlehandedly beat Spurs
One hopes Julen Lopetegui pondered Marcos Alonso's inclusion perhaps a tad longer than Morata's before inevitably coming to the same decision. Among the best wing-backs in the Premier League, the wide man had made his case for squad selection at the very least. With seven goals and two assists in his 33 league appearances, Alonso was the league's highest scoring defender, earning a second consecutive inclusion in the PFA Team of the Year.
Perhaps Marcos Alonso can be considered a victim of his strengths. Neither a true world class attacker nor a reliable tackler, he suits the wing-back role perfectly and has become the template for coaches around the world. Yet this is a Spain team with a midfield and attack absolutely bristling with talent and venom. Lopetegui would have a hard time justifying a five-at-the-back formation with a back four containing Jordi Alba, Sergio Ramos, Gerard Pique and Cesar Azpilicueta. This is not to mention the addition of Dani Carvajal and Nacho Monreal. More now than ever, Spain can boast defensive solidity. There is simply no need for width within the first third of the pitch. Lopetegui couldn't push him forward either, with including Marco Asensio, Isco and Lucas Vazquez leading a bevvy of talented attacking mids.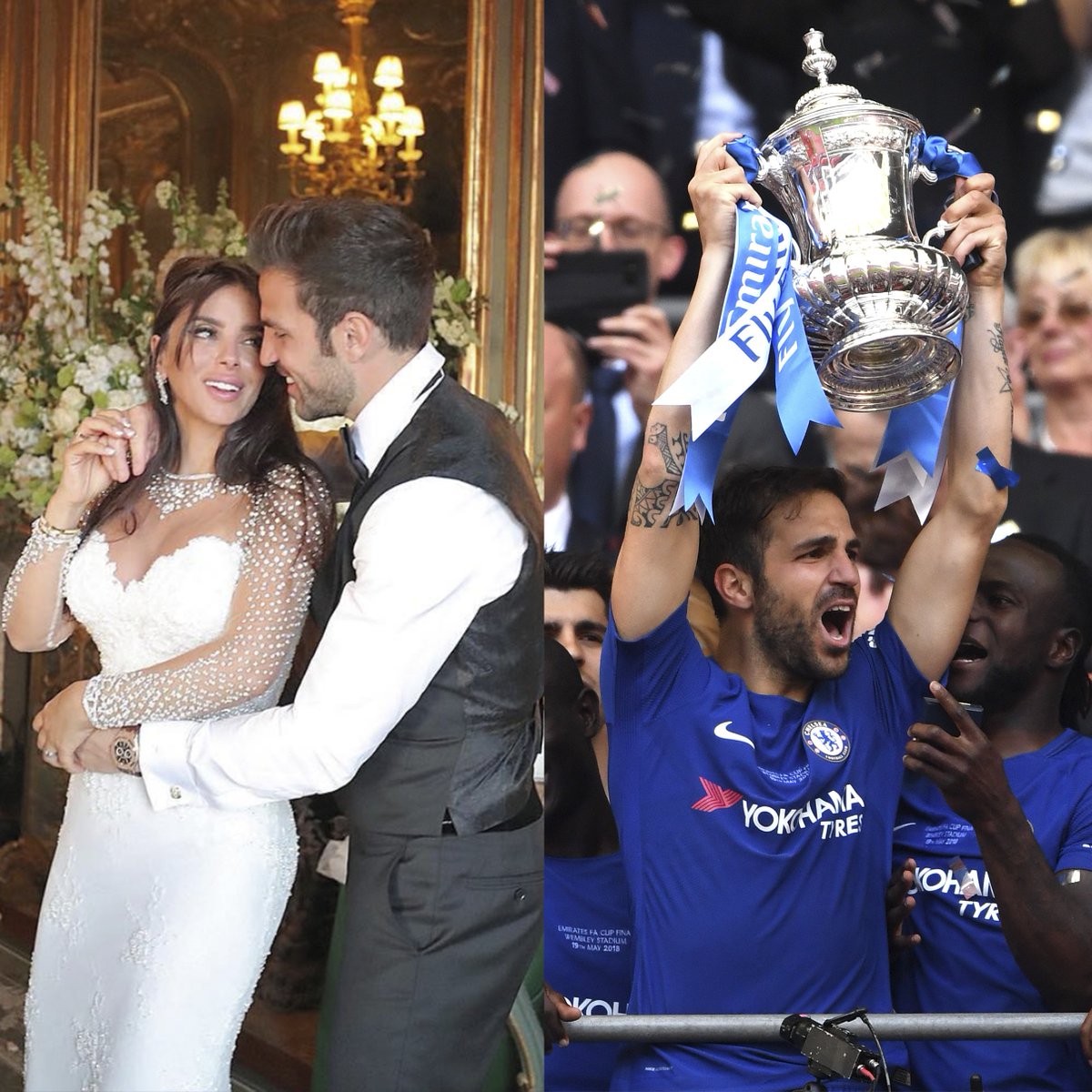 Congratulations to Cesc Fabregas, who must have had the best weekend of his life!
Gets married on Monday 👰🤵
Wins the FA Cup on Saturday 🏆
https://t.co/umJ9daUtHx
Give him what four
Cesc Fabregas' exclusion was a hard pill to swallow, nor an expected one. Excepting Mesut Ozil, no other player in England can rival his vision or passing range. Aptly nicknamed the 'Magician' by fans, the former Barcelona and Arsenal star would be an addition to almost any midfield in the world save that of his own country. It's a tragedy for the newly-wed that he shares a position not only with the sublime David Silva, but superstars across the continent such as Sergio Busquets, Thiago Alcantara, Isco and, of course, Andres Iniesta. Even the Atletico duo of Saul Niguez and Koke pose a fantastic midfield option. Perhaps in another era, Cesc Fabregas could have plied his wonderful trade at the heart of the Spanish midfield. Now, he can only watch, helpless as you or I.
Dave is here, man
While a plethora of Chelsea's star-studded Spanish contingent was disappointed by the squad announcement, it only bodes well for Spain's World Cup hopes that the one Blues traveller was perhaps the best defender in England, Cesar Azpilicueta. The 23-man team being taken to Russia this summer shows frightening strength and depth, enough to set them at the elite level alongside such teams as France, Belgium, Germany, Argentina and Brazil. There may be little love for Chelsea Football Club in Spain, but it is for all the right reasons.