Kylian Mbappe must leave PSG nightmare to avoid the Neymar curse
Paris Saint-Germain experienced their worst nightmare in their embarrassing French Cup final loss to Rennes recently. If the defeat to Manchester United felt horrific, losing after taking a quick two-goal lead had Neymar and co fuming. Among all the chaos, Kylian Mbappe discovered the darkness plaguing his chances of fighting for the Ballon D'or...
A very bright season ended on the most sombre note possible. The young Frenchman was frustrated by Rennes, ending up getting sent off after a horrific challenge. Just as he fought with Lionel Messi for the European Golden shoe the reckless red-card halted his dreams. This abrupt ending can act as a reality check for the high-flying forward.
He's ruled Ligue 1 with an iron fist. PSG were unstoppable in the league almost shaped as their whipping place. However, where's the point in dominating something, when half the people don't even pay attention to it? He's scored 36 goals and assisted 17 this season. Yet, his sensational performances have been overshadowed by his side's disappointments.
Les Parisiens' dominance in Ligue 1 is often undermined due to a lack of competitiveness. The Frenchman's made the league his playing ground, showcasing flash-like pace, making defenders look fools by netting from impossible situations. Little have appreciated his incredible season, putting more emphasis on his side's collective failures in multiple cup competitions, including the Champions League.
An aspiring star like Mbappe must be flabbergasted by such ignorance. One can understand his frustrations pin-pointed in his "arrogant" celebrations. He'd want his contributions, which rival the great Messi and Ronaldo's, highlighted further. However, to be appreciated as a genuine rival to them, he'll need to move to a more competitive environment. Yes, he signed for the French giants only a year or so ago, but it's high time the World Cup winner focuses on building his own brighter future.
A developing league like Ligue 1 won't allow him to unleash his true power. As such, he needs a move to someone like La Liga or the Premier League to fight against the best. Real Madrid was hounding for the 20-year-old well before PSG snapped him up. A direct fight for supremacy against Barcelona's king Messi is an enticing challenge. Yet, Zinedine Zidane sees Eden Hazard as a more suitable option.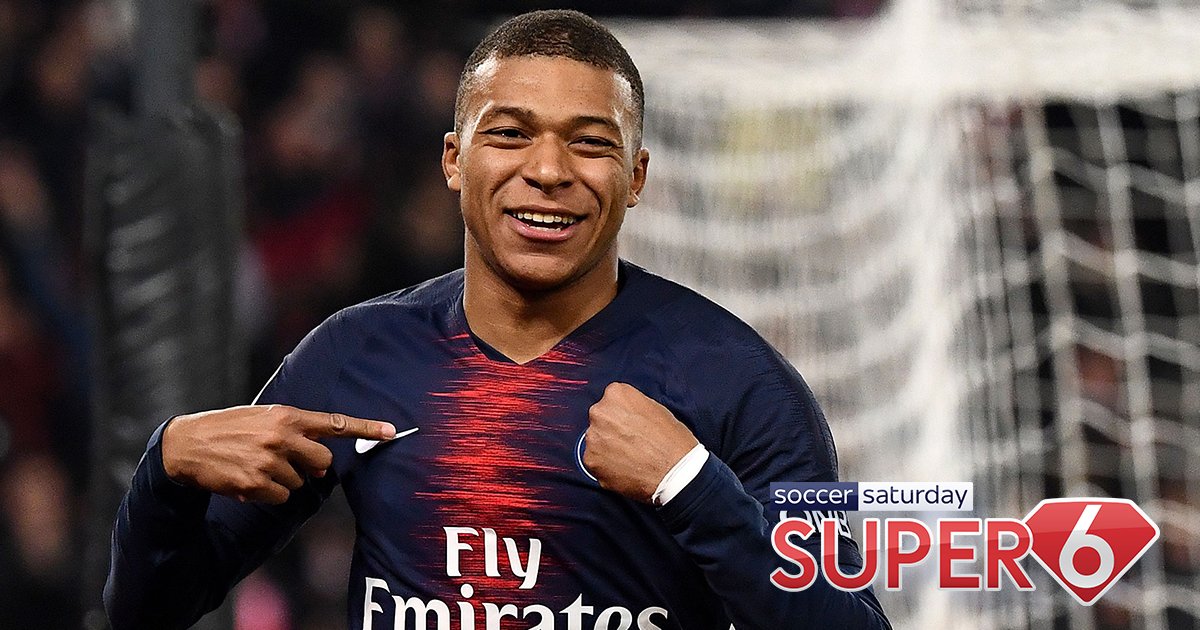 Kylian Mbappe is just 20 years old. In Ligue 1, he is averaging:
⚽️ A goal every 104 minutes.
🅰️ An assist every 255 minutes.
💥 A goal involvement every 74 minutes.
🏆 A title every 2,041 minutes.
⭐️ Super-star. ⭐️ #
PSG
https://t.co/vk3l1o657p
Not many can afford the expensive Frenchman. Although, quite like Les Rouge et Bleu, Manchester City are more than willing to break the bank for him. Pep Guardiola's side are dominating the Premier League with a rule of thumb, but he can make them Europe's best. Guardiola, who weaved his magic on Messi at Barcelona, can also unleash the electric Frenchman's utmost potential. By ruling over the Premier League and taking the Citizens to European dreamland, his prophecy in being a future Balon d'Or winner could come true.
France's superstar's achievement list is already of elite status. He's won three consecutive Ligue 1 titles, won the Golden Boy prize at the World Cup. He also became the second teenager to score at a World Cup final and most importantly, won the grandest football tournament. Many can't match his accomplishments over the course of a two-decade career.
Yet, losing the thirst for more could trigger his downfall. Neymar's scenario should serve as a telling warning. After joining Les Parisiens, he ended up becoming overshadowed by Mbappe himself. What's worse is he accepted his fate, enjoyed his riches to sideline himself from the battle for supremacy.
Mbappe's abundance of talent arguably prevails over his Brazilian buddy's. That being said, if he's attracted into the fame, he won't be able to become the best there is. During this intricate time, the 20-year-old has some crucial decisions to make. If he wants to plan on dethroning the two kings battling the throne for being football's great, he needs to move on fast.
Lingering at an underachieving PSG continues to hold him down. The showoffs at France are not the one to guarantee him to promise land. If Mbappe wants to plan a siege to overthrow the uncontested dominance at the pinnacle of the food chain, it's high time he moves onto a project beneficiary to his incredible talents.