Can Michy Batshuayi solve Maurizio Sarri's Chelsea woes?
Should Maurizio Sarri give Michy Batshuayi the chance Antonio Conte never did?
Maurizio Sarri sent Michy Batshuayi on loan shortly after taking the Chelsea reins this past summer. When players score the crucial goal that delivers a league title, repeated loans aren't the path they expect their career to take. Batshuayi did exactly that for Chelsea in 2017 after arriving from Monaco. His reward was enough frequent flyer miles to take the holiday of his choice when, in truth, he'd rather just stay in one place.
Antonio Conte wouldn't start him even when Alvaro Morata proved hopeless as Diego Costa's replacement and Eden Hazard less effective as a false nine than in his usual role on the left. After a relatively successful spell at Borussia Dortmund, he returned only to be gone again. His time at Valencia did not go as planned. Despite featuring regularly for Los Che, he rarely found the back of the net. One goal in 15 matches mirrored his frustration. Marcelino was not impressed and made his feelings known publicly. It was time to go. When one door closes, another opens. Roy Hodgson happily took him on at Selhurst Park.
So far, Crystal Palace is proving the right move. Two Premier League goals in six games, as well as another in the FA Cup, restored Batshuayi's confidence. Roberto Martinez reaped the rewards recently when the player netted for Belgium during the international break. First choice striker Romelu Lukaku missed the European qualifiers against Russia and Cyprus due to injury, opening the door for Batshuayi to start.
The 25-year-old combined well with Eden Hazard [hint, hint] to help the Red Devils win both matches. Other than managerial reluctance, why can't that combination work at club level?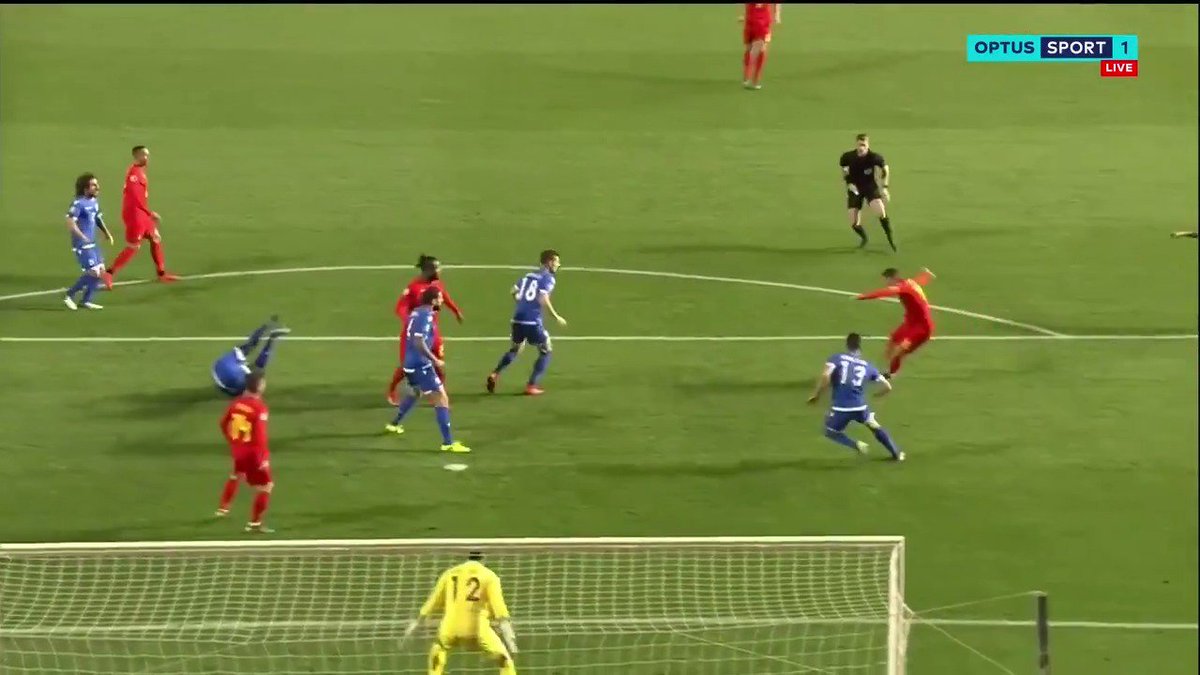 Maurizio Sarri faced a choice when he came to London. He could keep only two from Morata, Olivier Giroud and Batshuayi. While Giroud is prolific in the Europa League, top scorer in the competition with nine goals, neither he nor the Spaniard could do much in the Premier League. At least, Sarri only had film of the 25-year-old filling the net for the Blues. Conte saw it live and made the same choice.
With nothing happening at the Bridge, Morata moved to Atletico Madrid. Sarri recruited his personal Giroud, Gonzalo Higuain. While the Argentine chips in a few goals, he isn't rewriting history. Above 30, neither is he an option for the future.
At 25, Batshuayi can do both. Unfortunately, Sarri doesn't show trust in young players. He won't allow Callum Hudson-Odoi to leave for Bayern Munich. Nor will he give the youngster a Premier League start although Gareth Southgate gave the Italian a subtle nudge, playing CHO for the full 90 to great effect versus Montenegro. The 18-year-old assisted on Chelsea teammate Ross Barkley's first goal [hint, hint].
After becoming a regular starter for Conte, Andreas Christensen also waits for Sarri's scraps. Sarri-ball is the antithesis of all Conte and Jose Mourinho taught as Chelsea bosses. The entire squad were forced to relearn the game. While the manager trusts experienced players, psychology tells us experience hinders learning. Repetition imprints instincts that are difficult to erase. A young mind bereft of those imprints can absorb new information easier. Is the former banker backing an established company when a start-up might prove more profitable?
With Palace, Batshuayi is showing he can deliver the goals the Italian seeks and do so against Premier League competition. Will Maurizio Sarri take stock and finally give Michy Batshuayi the home he deserves in 2019/20?