Netherlands 0-1 England: Jesse Lingard shatters Ronald Koeman's dream debut
Jesse Lingard's maiden goal trashed the Netherlands at their home as Southgate outclassed Koeman tactically. His goal decided the contest at the Amsterdam Arena. This match strengthened England's hold over the World Cup in the summer. This was England's first win over the Oranje since Roy Hodgson's side in 1996 and the Three Lions take their unbeaten run to seven international games.
Both camps are going under rehabilitation and transition and this game was part of an experiment for Koeman and Southgate.
Southgate's experiment paid off
Southgate made a very brave decision by making seven changes from the squad that last played in November against Germany. He put in the young forward line of Jesse Lingard, Marcus Rashfors and Raheem Sterling which was also mirrored by the attitude of the trio in the final third. He confirmed yesterday itself that England will play a three-man defence. His love for 3-5-2 has finally produced a win after a couple of winless games in the previous international break.
Southgate's men had no problem going forward with pace. The midfield consisted of Henderson playing as an anchorman from the back and Oxlade Chamberlain and Jesse Lingard as attacking midfielders. Henderson's off-ball movement helped England massively in a defensive manner. When Dele Alli replaced Lingard in the 68th minute, he was advised to play a role of holding midfielder and Chamberlain was given the freedom to produce. This system was very balanced and Southgate must be satisfied with his boys.
Koeman's tactics hit rock bottom
This game showed why there is a lack of tactical masterclass with the Dutch as they lost possession and made silly mistakes when pressed high by their opposition's defensive line. This was expected of them as it was Koeman's first game in charge and the players' motivation was low as they didn't have the World Cup to work for. Players like Wesley Sneijder, Robin van Persie and Arjen Robben were hugely missed.
Holland's attack looked disjointed in the final third. Promes and Memphis Depay looked surprised by Joe Gomez and John Stones when going forward. They both were isolated whilst veteran Bas Dost exposed his poor positional play and off-ball movement. Dost looked like a kid who eats unsolicited desserts and former Manchester United man Depay was the best player in the Oranje jersey.
Both Georginio Wijnaldum and Patrick van Aanholt failed to impress and all the crosses they attempted went in vain. They lacked confidence and on various occasions passed backwards when a perfect through ball to the forwards would have created a great chance. It was really painful to see the 2014 World Cup semi-finalists play so poorly.
The Netherlands lacked a pure leader despite their new captain van Dijk being on the pitch. They desperately needed characters in the midfield who can play long balls and dictate play from the centre. Koeman has a massive task to perform until the 2020 Euro Cup.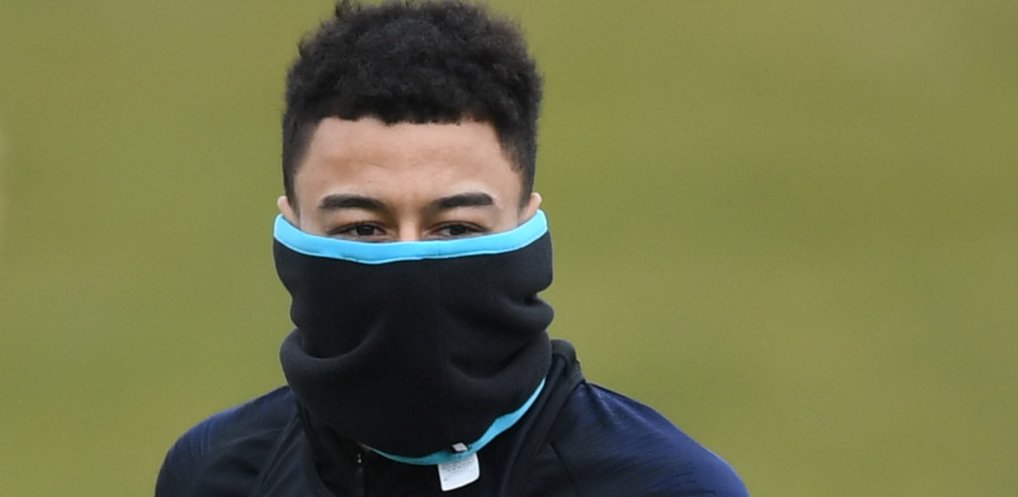 FA Cup final
EFL Cup final
Community Shield final
Stamford Bridge
The Emirates
At home vs Chelsea
International vs Holland
Jesse Lingard - big game player
https://t.co/dNsJuORJ5s
England's defence was unexpectedly at its best
When the lineups were announced, no one expected Kyle Walker to play in the unfamiliar central defence and his junior to take the right-wing in-charge. Joe Gomez was substituted early in the game due to injury and Harry Maguire was called upon. The defenders pressed high and managed to keep a clean sheet. England's defensive line looked much disciplined and their organization nearly seemed impossible to break by the Dutchmen. Harry Maguire put up a decent performance coming off the bench and provided an edge over Holland in the air.
Jordan Pickford made six saves during the 90 minutes played. He also proved to his manager that he can be played as a ball playing goalkeeper and can sweep balls. The Everton man also managed to deliver seven successful long balls.
Southgate had a lot of raw talent at his disposal and he managed to use it quite properly. Can he do it on a consistent basis?