Can Robbie Fowler resurrect Brisbane Roar?
Fowler was appointed Brisbane manager last month
When former Australian striker John Aloisi left his position as Brisbane Roar manager in December, it was for a good reason. The Queensland-based side had a poor start to the campaign and there was no sign of improvement. They were placed second from the bottom having won just once in nine games. After Aloisi's departure, Darren Davies was put in charge as interim coach until a permanent replacement was found.
Under Davies, Brisbane saw no significant rise. They experienced their worst top-flight outing ever, winning only three of the remaining 18 matches to finish just a place above bottom side Central Coast Mariners. It's under those circumstances that Liverpool legend Robbie Fowler was brought in. The Englishman is tasked with taking the three-time A-League champions back to the top.
This will prove a difficult ask. The Roar are in need of a thorough rebuilding job. Such usually calls for an experienced hand in the business. Although Fowler is held in high esteem due to his goal-scoring exploits at Liverpool, he is yet to achieve any significant results in the dugout. Yes, the likes of Pep Guardiola, Zinedine Zidane and Antonio Conte have shown that one can achieve success both as a player and a manager, but it's in no way a given.
Fowler can only boast a brief spell as player-coach for Thai side Muangthong United, in addition to work done in Liverpool's academy. That is hardly enough preparation for the rigours and pressures of managing in a top league. Taking over a team which needs serious work in order to compete favourably will require a lot from both the hierarchy and latest manager.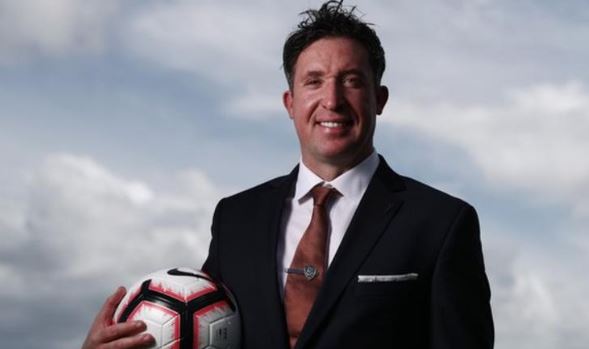 Robbie Fowler isn't at all fazed by his lack of managerial experience after taking over as Brisbane Roar manager.
"You could have Jurgen Klopp here, you could have Pep Guardiola, it doesn't necessarily mean they are going to be great managing Brisbane."
https://t.co/jzAodrfYdP
https://t.co/l32wVRc8RQ
As it is, Brisbane's squad falls short. Like Zidane has discovered on his Real Madrid return, there's simply no magic wand to immediately turn the fortunes of a beleaguered club. Fowler must be afforded enough time to prove himself.
It has become all too common for clubs to fire managers after a string of poor results. Giving Fowler only a two-year contract already suggests his new employers will be willing to move on early. The short deal shows a lack of faith as a long-term solution to the problems at hand. In fact, this seems more an experiment than anything. For a club that was reported to have considered over 100 candidates for the job, it's rather surprising a manager so short of experience eventually landed it.
One thing that could work in Fowler's favour, though, is the fact he is not new to Australian football. He represented both North Queensland Fury and Perth Glory towards the end of his playing career. Those experiences should give him a good idea of the A-League and therefore could prove invaluable.
However, that cannot substitute for putting in place the right conditions for success at Brisbane. First of all, there needs to be significant investment in players. Then Fowler must make the best use of the talent at his disposal. As for making the Roar a real force again, that will take both time and the collaborative effort of all parties involved.