Should Manchester United drop David de Gea for Sergio Romero?
Background Image Via: Flickr/Daniel. Used under Creative Commons
For a good half-decade, David de Gea has been the Premier League's, if not the world's best goalkeeper. Manchester United's bacon has been saved on numerous occasions due to individual brilliance from their number one. Three Sir Matt Busby Player of the Year awards tells you everything you need to know. For someone who makes a living in between the sticks, that's unheard of, particularly at a European powerhouse like United...
This term, things have been different. Whether it's down to a lack of confidence stemming from his forgettable World Cup campaign or ongoing contract negotiations remains to be seen. This last month of football has been the most error-strewn in his career, perhaps even worse than his poor spell when first making the move to Old Trafford back in 2011. That leaves United manager Ole Gunnar Solskjaer with an immediate decision to make. Stick or twist?
With two games left, this season is all-but over. United would like to finish on a high, though. Imagine another few De Gea howlers against the likes of Huddersfield Town and Cardiff City? He'd never be able to live that down. Dean Henderson is enjoying life out on loan from the Theatre of Dreams, having helped Shrewsbury Town and Sheffield United earn promotions from League One and the Championship respectively over the last two years. He may well be the long-term option, but I'd like to focus on the here and now.
That leaves Solskjaer with two options; the former best in the business and the ever-reliable Sergio Romero. It's a tougher decision than it looks on paper, that I can guarantee...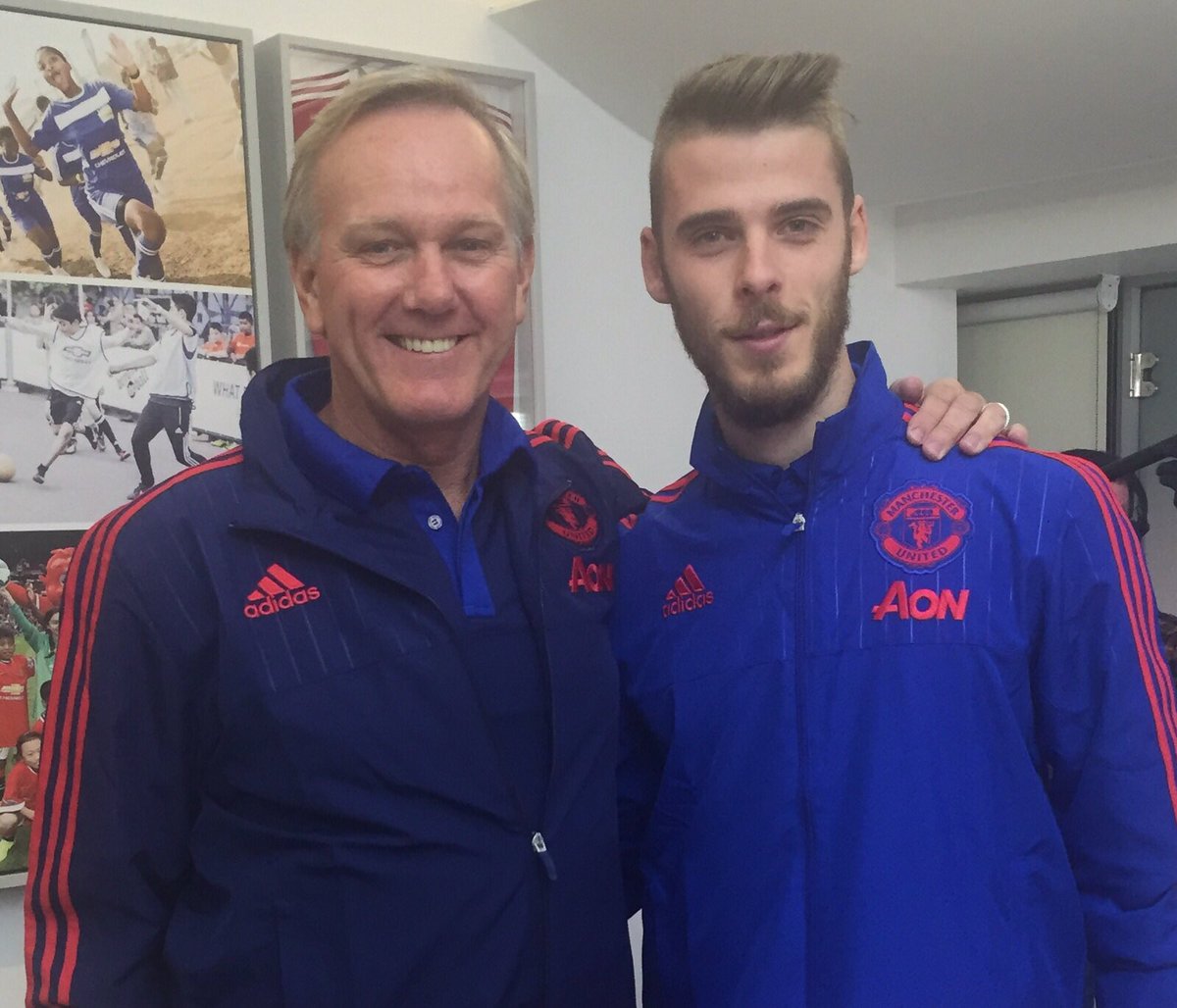 De Gea has been an absolutely amazing keeper for United, but perhaps time now to give him a rest and let him rediscover his mojo... we have a more than capable replacement in Argentinan international Sergio Romero !!
https://t.co/UeGnbzMB3h
De Gea's contract simply has to be taken into consideration. Drop him now and you're almost guaranteed to lose the Spaniard over the summer. Why would he want to stick around and fight for a club whom he has given so much to over the last few years, only to be stuck on the bench at the first sign of trouble?. He'd have every right to be upset with that decision. The fault is all United's, though, this could have all been solved had they paid their best performer the weekly wage packet he duly deserved.
If you're Solskjaer and you keep the faith with De Gea, the player knows he has his manager's trust. That can go an awfully long way, just look at what it did for Paul Pogba's confidence when the Baby Faced Assassin first took charge, and De Gea has always struck me as the type that needs an arm around his shoulder from time-to-time - there's nothing wrong with that.
Romero has probably been the best back-up goalkeeper United have ever had. He's one of the very few positive things to come from Louis van Gaal's reign as manager. I'd go as far as suggesting that the Argentine is actually better than De Gea in terms of commanding his penalty area and distributing the football. It goes without saying that the Spaniard is by far and away the better shot-stopper, but Romero is still more than adequate in that department.
The decision goes beyond footballing ability, it's politics. For Solskjaer this is probably amongst his toughest decisions although for the fans right now, it seems fairly easy. They all want to see De Gea benched and that's understandable. In my opinion, though, is it worth all-but losing De Gea by dropping him for two relatively meaningless games against Huddersfield and Cardiff? For me, you ride this one out, back your man and see what happens in the summer. If De Gea leaves anyway then so be it, Romero will be chomping at the bit to get his first-team place guaranteed going into the 2019/20 campaign.