Should we be surprised by a quiet Liverpool transfer window so far?
Background Image Via: Ruaraidh Gillies/Flickr. CC BY 4.0.
After bitter disappointment finishing as Premier League runners-up to Manchester City, Liverpool's 2018/19 campaign season ended on a major high with Champions League glory. The Jurgen Klopp era is well and truly underway. Now, the primary goal has to be adding domestic league title #19 into a jam-packed trophy cabinet.
Many had fully expected a fast start to the transfer window as Liverpool look to go one better in 2019/20. However, things have been eerily quiet at Anfield thus far. The only signing of note is the addition of centre-half Sepp van den Berg in a relatively inexpensive deal. Klopp isn't interested in making signings purely to make up the numbers. The influential German will only move for players who can make an impact. It's a tactic that has worked wonderfully well so far, so why not continue with that mantra?
It's worth noting that on the overwhelming majority of Premier League seasons, Liverpool's 97 points would have been more than enough. It's easy to get lulled into a false sense of security, thinking that big-money has to be spent. When in fact, it's about making small changes and tinkering the squad slightly. Serious splashes will only be made for players who are a match made in heaven for Klopp's Heavy Metal Football. Their Red rivals from just down the M62 could learn a thing or two from how well Liverpool are operating right now...
Kylian Mbappe's name was mentioned earlier on in the window. That move always looked unlikely. The latest name to be rumoured with a potential move to Merseyside is Juventus' Paulo Dybala. Aside from these two household names, Liverpool continues to be linked with young up-and-comers. They're trying to build a dynasty. Remember, Rome wasn't built in a day.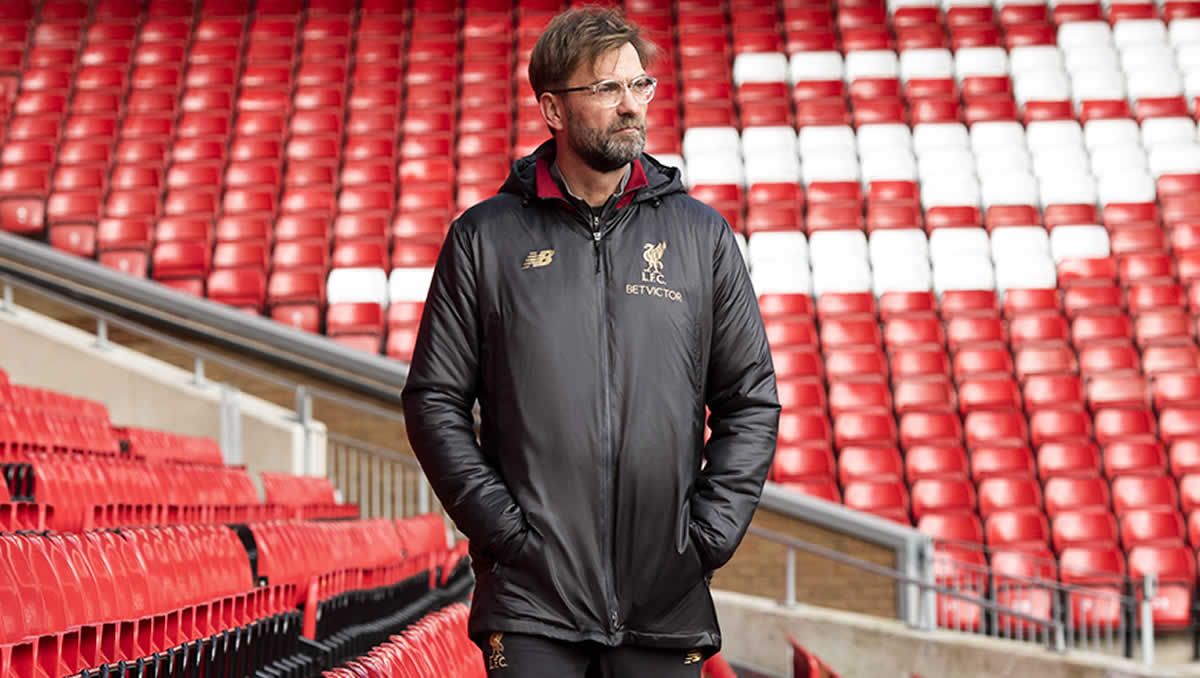 📰| Liverpool won't be making any big signings this window as Klopp wants somebody who will improve the first 11, not squad players.
Liverpool are happy with the first team especially with the return of Joe Gomez, Alex Oxlade Chamberlain and Adam Lallana from injury. (SSN)
https://t.co/BlSUcRxOZz
Having such patience isn't easy, but why should we have expected anything less? Liverpool are prepared to dip their toes into the water but only for the right player. Their £75million move for Virgil van Dijk attests to that. The money is there, but Klopp's measured, careful approach is working excellently.
Make no mistake about it, I think signings will be made. After losing Daniel Sturridge on a free transfer, another striker will almost certainly be on the shopping list, while adding a left-back to replace Alberto Moreno is another necessity. At the risk of sounding like I'm repeating myself, Klopp won't buy just for the sake of it, he'll scour every corner of the globe to make sure the fit is right. Big name, or a relative unknown, he doesn't care. It's all about having the correct mentality.
Others could learn from this coolness. Rash decisions will not be made. It would have been oh so easy to go out and take a gamble after seeing Rodri sign for Manchester City, but Klopp is fully prepared to continue to work with the players he has if the right opportunity doesn't present itself in the market. Heck, he is managing the European champions after all, he should have every confidence...
If I had to identify one area for Liverpool to spend money in, it'd be finding the perfect partner for Van Dijk. Joe Gomez is mega-talented but injuries continue to be a problem, while Joel Matip and Dejan Lovren have done okay in stints, they're not a permanent solution.
Squads don't have to be changed and tinkered by spending money. Chances could come for academy graduates at Anfield, with Trent Alexander-Arnold is the gold standard that Harry Wilson, Rhian Brewster et al will be looking to follow. The opportunity is there, the chances will come. It's up to these guys to take them, but credit must go to Klopp to the perfectly-oiled machine that is running like a dream at the moment...