Should West Ham cash in on Andy Carroll or keep him this summer?
West Ham United striker Andy Carroll has been sidelined with a foot injury since mid-January, having undergone surgery after a fracture.
It's the third injury layout he's suffered in 2017/18. Supporters see less of the English international than they'd like. Carroll's deal has another year to run. West Ham have a conundrum to solve this summer.
Do the Davidian owners Gold and Sullivan cut their losses and cash in on the striker? Or do they gamble on his fitness for another campaign and extend his deal?
A plague of injuries upon you
Carroll from Liverpool on a permanent deal in 2013 after impressing during a season-long loan the previous campaign. He scored or created 11 goals in 22 Premier League starts. That said, he was on the trainer's table twice.
The striker missed a month in September with a hamstring injury, two months in November with a knee knock. Little did supporters know Carroll's 22 league starts would be his best season total in a West Ham shirt.
Carroll's second campaign, first as a permanent Hammer, and I use the p-word fully aware of the 'Iron'-y, comprised 15 league appearances. He missed the opening five months with a foot problem.
He made 14 appearances in 2014/15, sidelined for the first three months with a torn ligament and the last three with another knee injury.
His fourth season was much more positive. for Carroll made 27 appearances from 38 for West Ham, albeit 14 coming from the bench. He was involved in 10 goals. The target man missed 2015/16's first month while still recovering from the previous campaign's aforementioned knee injury. He missed another month in January but managed to feature in 17 of West Ham's last 20 league games.
Unfortunately, 2016/17 wasn't as kind. Another knee injury ruled Carroll out for the first three months. A groin injury cut his season short in mid-April. The 29-year-old made just 18 appearances.
This season, Carroll has had his lengthiest period of inactivity, making just seven Premier League starts for West Ham. The groin injury kept him out until September. A subsequent ankle injury suffered in January could see the striker sidelined until May.
Since signing a permanent deal with West Ham, Carroll has started just 59 Premier League games from a possible 183. He's one of the club's highest earners, but West Ham aren't getting value for their money.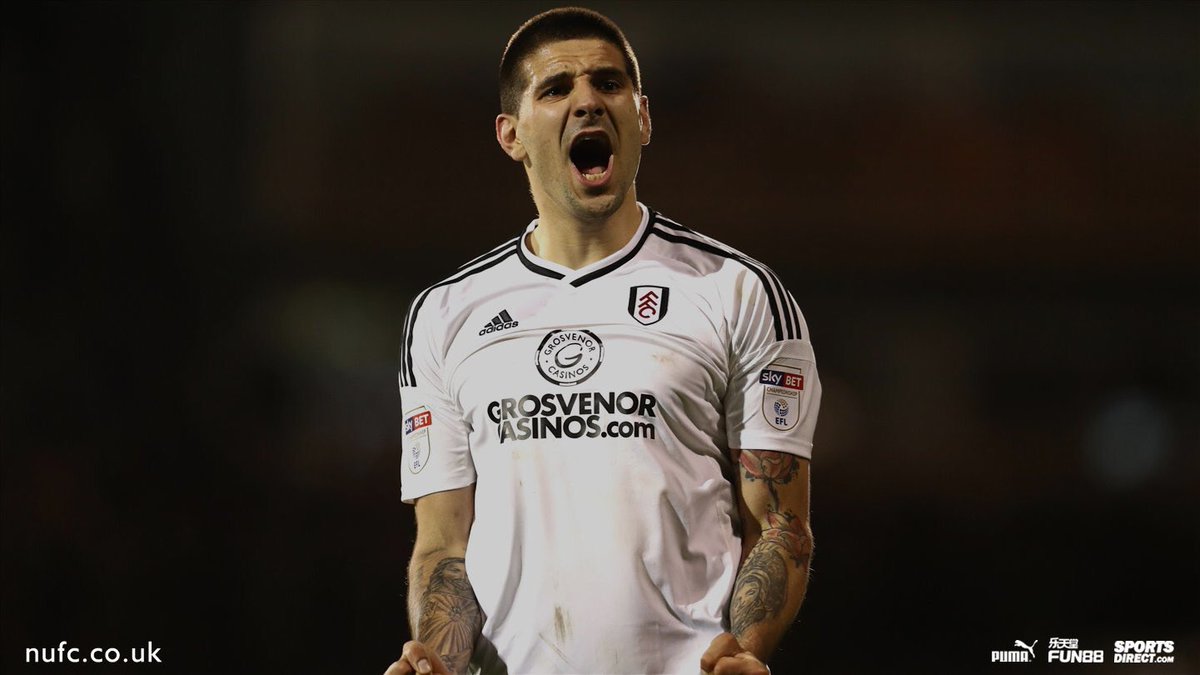 Aleksander Mitrovic was being watched by David Moyes too. He is seen as a possible replacement for Andy Carroll. [@ExWHUemployee] #
WHUFC
#
COYI
https://t.co/So5whmtK6q
Can he be saved? Do we have the technology?
West Ham paid £15 million to Liverpool on a six-year deal and have paid Carroll £80k-per-week since. In total, the 29-year-old has set the London club back £35 milliom and has only managed to score 25 goals in five years. That's £1.4 million/goal on average. The US government got more bang for their buck from the Six Million Dollar Man.
It's hard to see United offering Carroll a new deal given his general inactivity over the past five years. He could be on the market this summer. The club was keen to cash in on him in January.
Suitors might want him for a reduced asking price due to his injury troubles and lofty wages. West Ham will struggle to get a decent return, although getting those wages off their book is like found money.
Carroll's last year will cost them another £4 million in wages and the player is unlikely to play a critical role. If he's not playing, why continue paying?