UEFA was right to increase funding for women's football
The 2017 Women's European Championship was watched by a record live TV audience of 178 million worldwide. Furthermore, the Netherlands-staged competition attracted a best-ever 240,045 fans in total. Those numbers speak to the growing popularity of women's football. Not just in Europe, the female game is growing leaps and bounds across the globe.
Consequently, UEFA has taken the development of women's football more seriously in response to its rising impact on ladies' lives. At a time when youngsters are encouraged to pursue their dreams, real efforts are required from all quarters to ensure limitations aren't placed on girls due to their sex.
This has been demonstrated by UEFA's recent decision to increase funding for women's football by 50%. Starting from 2020, each of Europe's 55 member associations will receive €150,000 (£132,000) per year through the Women's Football Development Programme (WFDP).
An extra €2.75 million has also been made available for carrying out Ladies projects on a yearly basis, with funding received from profits in the men's European Championship. This is all in a bid to make football Europe's biggest female sport.
The funding will aim to invest in projects from elite to grass-roots level. UEFA plans to increase the number of qualified female coaches as well. Another scheme set to benefit from additional funds is the Women's Football Leadership Programme, which helps ladies develop both their self-awareness and decision making skills in preparation for roles within the sport.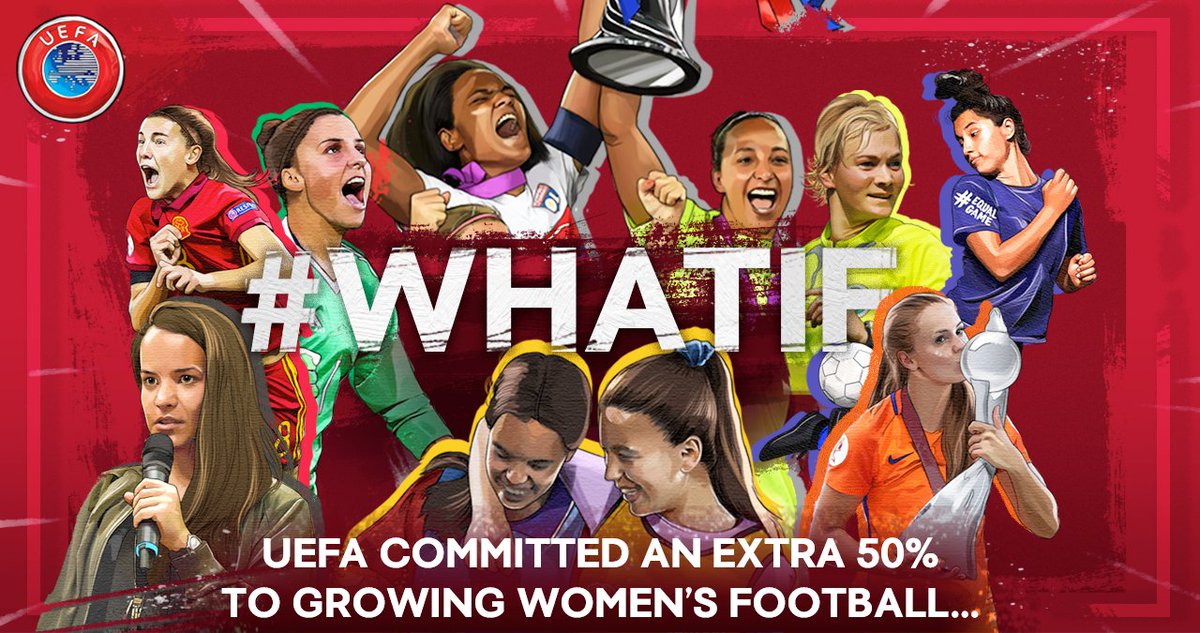 Speaking on the plan, UEFA President Aleksander Ceferin said:
The potential for women's football is limitless and it is with this in mind UEFA has taken the step to increase the funding available to the national associations to help improve the women's game across the continent.
UEFA has also stated the new financial commitment is part of its pledge to support #whatif. It's a campaign set up by Women in Football, a network of professionals in and around the industry who encourage people and organisations to make changes in order to help empower women and girls.
Through its actions, Uefa has demonstrated seriousness about developing women's football on the continent. Nevertheless, the current gap between the male and female game shows there is still a need for even more investment on the ladies side.
Ultimately, the funds required to improve women's football will have to come from its own pocket. As the female game continues to grow, further support will be needed in order to take its proper place, providing a reliable, realistic career path for as many girls and ladies as are interested.
There is still a long way to go, though. As is said, 'Rome wasn't built in a day.' UEFA is moving in the right direction. More actions such as these can only make things better. At this rate, women's football will go from strength to strength.