Unai Emery is showcasing how pragmatic approach works
New Arsenal boss Unai Emery is cornering the market on needs must.
Arsenal's win over Spurs in the North London Derby not only reopened the debate for the best London club but it also provided justification for the Gunners picking Unai Emery as Arsene Wenger's successor.
Emery's arrival at the Emirates Stadium in the summer evoked mixed feelings among the fan base. Many worried the Spaniard doesn't have a particular playing style and that his previous managerial stint at Paris Saint-Germain fell into the underachieving category. He couldn't resolve PSG's European failures. Still, he managed impressive winning (73.7%) and points per game (2.37) ratios, best in club history.
Nor can his past achievements go overlooked. Back-to-back-to-back Europa Leagues are nothing to sneeze at even if Sevilla never threatened Barcelona and Real Madrid's La Liga duopoly. He has built a reputation for achieving a great deal with limited resources. At Arsenal, he hasn't spent much. The five players he bought cost the club just over £70 million. Not a huge amount by Premier League standards [unless you're Spurs].
Emery teams emphasise substance over style. Bewilderment over his selection was understandable to an extent. The Emirates crowd became accustomed to the Frenchmen's charismatic playing style. It delivered glory aplenty early although Le Professeur was lambasted for his dogmatic approach later. Fast-forward six months, however, and they've discovered they liked his expansive, entertaining football. Now, here's a guy who might be more cautious.
No doubt, Emery was handed in a tough start to Premier League life. Facing defending champions Manchester City and a rejuvenated Chelsea side in his first two fixtures was like entering the 24 Hours of Le Mans the day after getting your driver's license. He lost both matches but quickly steered the squad back on course.
The weekend's 1-0 win against Huddersfield leaves the Gunners unbeaten in 21 games. No fluke by any means. The manager deserves all the plaudits. Going 21 games without a defeat is one thing, but the club picked up points from losing positions frequently along the way, 12 in all. Translation: the squad believes in the manager's ideas.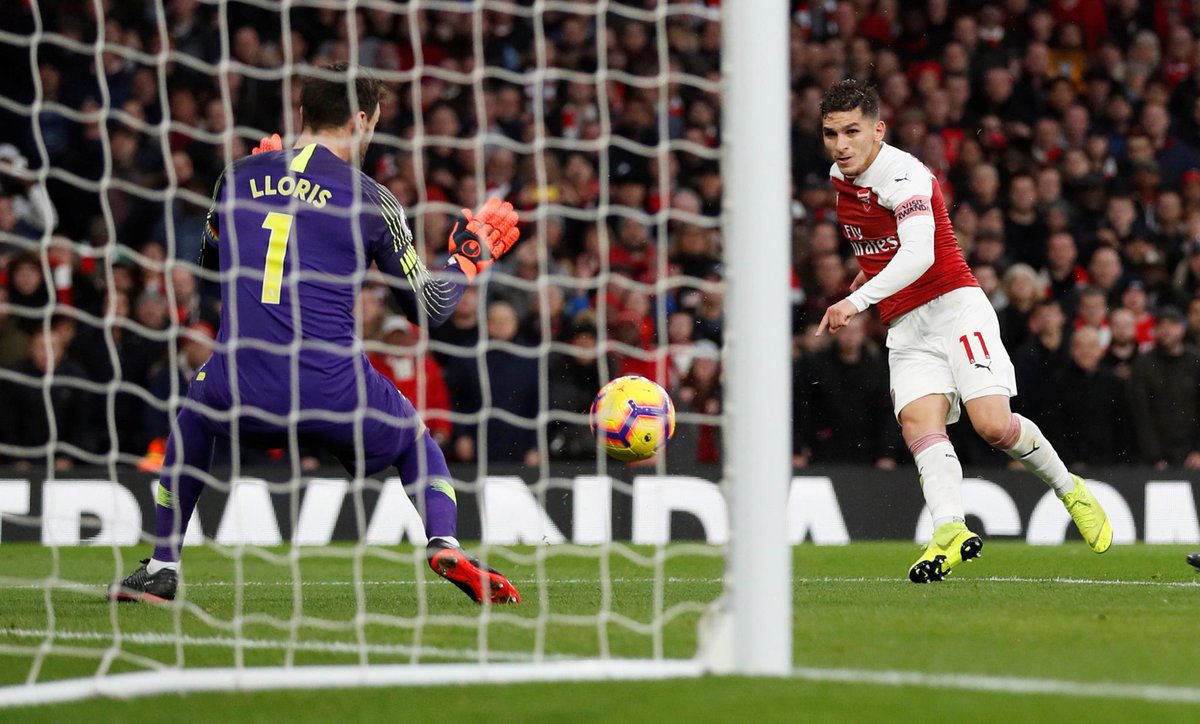 🔚🔴🔛⚪️🔝
@Arsenal are yet to lead a #
PL
match at half-time this season (drawing 11, losing four), but have scored the a league-best 2️⃣5️⃣ second-half goals
#ARSHUD
https://t.co/sroNXHZy2P
The former PSG manager is meticulous. His obsession with tactics and analysis makes him pragmatic whereas it left Wenger obstinate. He describes himself as hard-working and constantly thinking. Not one to stand calmly like Wenger or his good friend, Mauricio Pochettino, the Spaniard likes to keep himself involved. Reacting to almost every decision from the sideline, he is Antonio Conte with slightly more restraint.
So far, Arsenal reap rewards from his pragmatic, reactive approach. During the North London Derby, match commentator Jon Champion joked that, if you only considered halftime scores, Arsenal would be 18th. His partner, Jim Beglin, saw no sense in the comment. He should look closer. Emery is still learning about Premier League clubs. It shouldn't surprise people the Gunners don't always have their tactics right to begin. That they continually recover speaks volumes about their manager's capacity to learn, however.
Emery has been spot-on with his substitutions. Against Spurs, bringing in Aaron Ramsey and Alexandre Lacazette for Henrikh Mkhitaryan and Alex Iwobi while switching from a 3-4-3 to a 3-4-1-2 reversed a half-time deficit and allowed Arsenal to take complete control. That was just one instance. More than 70% of Arsenal's goals come in the second half. His changes figured prominently in matches against Fulham, Leicester, Liverpool and Wolves. Arsenal tops the Premier League's second-half goal chart with 26.
His one remaining problem is finding a place for Mesut Ozil in a collective. Wenger built his team around the German, who now struggles with the new reality. After working so hard to renew their prodigious No.10, the club may need to sell him.
However that situation is resolved, Arsenal look good money for a top-four place. Any title ambitions remain a work in progress, but a work in progress is worth mentioning, worth noticing and worth following.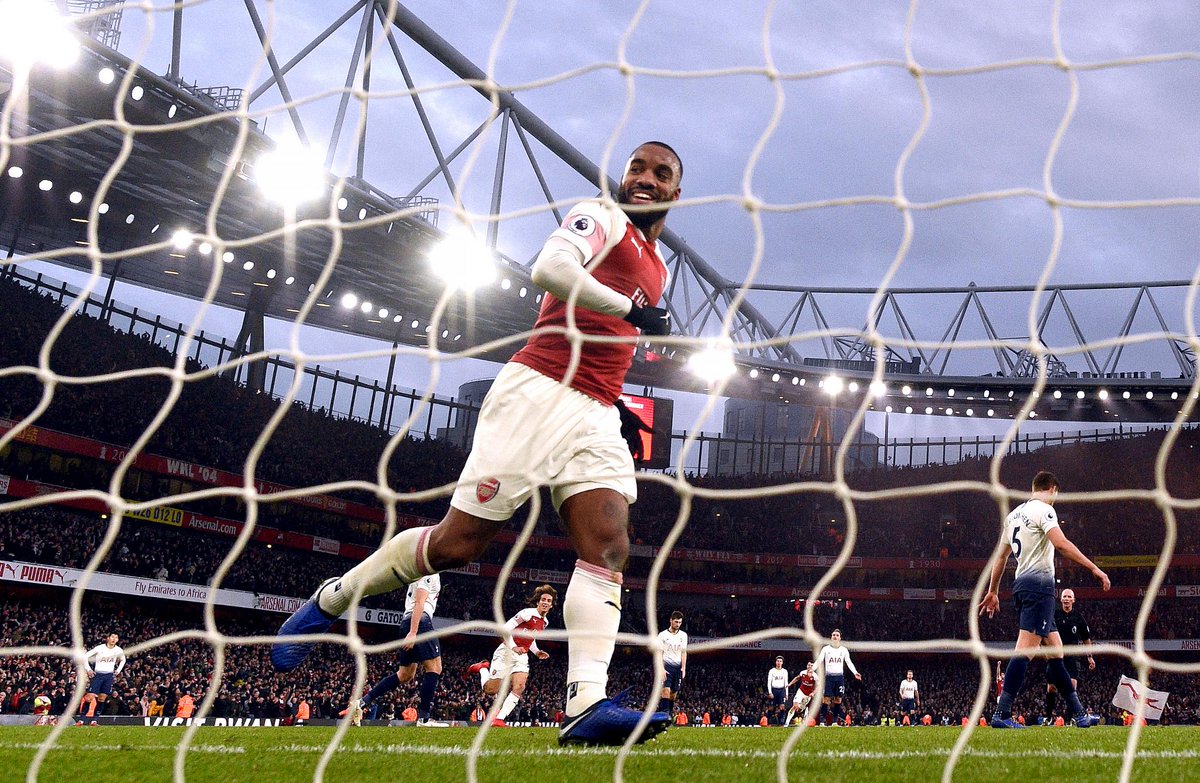 Arsenal's substitutes have scored (8) and assisted (7) more #
PL
goals than any other side this season
#ARSTOT
https://t.co/1HiYibiSxH