West Ham 0-0 Arsenal: What we learned
There's nothing more exciting than a London derby. Especially when it involves two entertaining teams like West Ham United and Arsenal. Yes, I just said that a David Moyes-led Hammers side is entertaining.
In their second derby in four days, West Ham welcomed the Gunners to a rocking London Stadium. Last season, the Gunners ran out 5-1 winners in this fixture. Alexis Sanchez led the way. That hammering was testament to Arsenal's recent dominance. The Iron had only beaten Arsene Wenger once in eighteen meetings.
Despite that dominant trend, the Gunners were only able to come away with a point after a frustrating 0-0 draw. Arsenal now finds itself seventh in the league, while David Moyes continues to prove everyone wrong with another head-turning result.
Here's what we learned from Arsenal's 0-0 draw with West Ham.
Ainsley Maitland-Niles announces himself
For a youngster adamant that his best position is in central midfield, Maitland-Niles put in an exceptional performance at left-back vs. West Ham. The 20-year-old resembled a quicker, more skillful Ashley Young in the manner he kept cutting in on his right foot.
In his first ever Premier League start, Niles didn't look out of place. Arsenal team is filled with world-class players. No matter. The England U21 was an ever-present passing option for Mesut Ozil. His progress up the left flank kept West Ham on its heels.
According to WhoScored, Niles had 103 touches, created two chances, made two interceptions, and maintained an 87% passing accuracy. The youngster has certainly given the boss food for thought for when he next assesses his full-back options.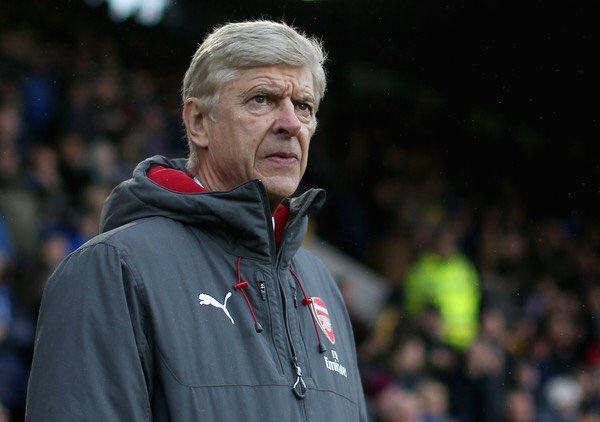 After 17 games, Arsenal are closer to the bottom PL team (18 points above Swansea) than the top PL team (19 points behind Man City). #
afc
https://t.co/9GUNcK8Fok
Marko Arnautovic is suddenly the apple of West Ham's eye
In a game where the Hammers only had 30% possession, their new star man proved to be highly effective on the counterattack. At times, the Austrian ran at the Arsenal defence by himself, often stretching the two centre-backs. Against a porous Gunners defence,
Arnautovic was able to complete five dribbles, attempt four shots on goal and win three aerial battles. On another day, the 28-year-old would have doubled his scoring tally for the season. His performances against both Chelsea and Arsenal have vindicated Moyes' decision to start him up front ahead of Hernandez, Andy Carroll and Diafra Sakho.
Funnily enough, even though Arsenal had 22 shots on goal, it was he and Javier Hernandez who came closest to breaking the deadlock through a disallowed goal and a woodwork-bound effort. Moyes may not have done well at Manchester United, but he certainly took a trick from Mourinho's book in this match.
Jack Wilshere is Arsenal's best centre-mid
Every grey cloud has a silver lining. Wilshere is certainly happy to finally take a turn as the latter.
As unfortunate as Aaron Ramsey's injury is, it finally gives Arsenal fans what they've wanted for a long time: Jack Wilshere in the starting line-up. Alongside Granit Xhaka, the Englishman provided Arsene Wenger with penetrating play and incision from the middle. West Ham positioned itself quite deep in the defensive third, allowing Arsenal 69% possession. This, in turn, meant Wilshere's close control and neat dribbling ability were at the forefront of Arsenal's attacking play.
The 25-year-old's willingness to drive at West Ham intensified Arsenal's build-up play. His eagerness to play intricate one-twos forced Mesut Ozil and Alex Iwobi to get more involved in the final third. He also dared West Ham players to commit themselves to him, bringing them out of their rigid shape.
In a rare 90-minute outing, Wilshere had 80 touches of the ball. He completed 92% of his passes and made three ball-recovering tackles. It's a shame nothing came of it.