When it comes to concussion, FIFA are slow learners
Times change but not always fast enough.
When I was a child, Dean Martin's show was one my mother, aunts and grandmothers would never miss. This is the variety show I'm talking about, not the Celebrity Roast, although they loved that, too. Both aired on Saturday nights, when we would have people over or go visiting, so this was a quickly realised phenomenon.
And why not? A handsome, tanned Italian in a tailored tuxedo would lean on a bar, swirling some spirited elixir in a rock glass, tell a joke or three in a slurred voice before crooning a cleverly worded love song. The men in my family didn't stand a chance.
Now, my Pandora can play Radiohead [or Macy Gray's oddly fascinating cover of] Creep before sliding into Everybody Loves Somebody Sometime and I don't bat an eyelash.
Dino also had a song called Ain't That a Kick in the Head.
How lucky can one guy be?
I kissed her and she kissed me
Like the fella once said
"Ain't that a kick in the head?"

The room was completely black
I hugged her and she hugged back
Like the sailor said, quote
"Ain't that a hole in the boat?"

My head keeps spinnin'
I go to sleep and keep grinnin'
If this is just the beginnin'
My life is gonna be bee-yoo-tee-ful

I've sunshine enough to spread
It's just like the fella said
Tell me quick, ain't that a kick in the head?
Songs from that era tended to be filled with puns, metaphors and double entendres that aren't required these days. Once the censors let radio stations play Zeppelin's Lemon Song, with the "juice running down my leg" and "gonna leave my children on this killing floor," they'd compromised themselves right out of existence. I hopped on a commuter trolley yesterday only to hear the driver's radio playing an R&B tune in which the singer wanted to "put my face right up in there." He didn't follow up with that Robert Plant lyric, "Oh, I wonder if you know what I'm talking about." It wasn't necessary.
The thing about Ain't That a Kick in the Head is that its writers, Jimmy van Heusen and Sammy Kahn, surely had no idea the lyrics would one day become a macabre representation of the public's continued ignorance regarding concussion.
Following a concussion, your "head keeps spinnin'" indefinitely. The thought of going to sleep will make you "keep grinnin,'" but it's the worst thing you can do. It may be "just the beginnin'" of the end.
"The room was completely black" is an accurate description of a concussion victim's recovery environment. Only, in Adam Estoclet's case, it was his mother he "hugged" and who "hugged back" when he tells the story of her coming down to the basement to check on him while a Christmas Party is ongoing upstairs. He is curled in a fetal position on his couch, wearing earplugs that can't keep out the "thunder" of footsteps on the ceiling above, six months after absorbing a hit in a hockey practice. Six months. During that time, Estoclet suffered mental and emotional symptoms as well as physical. He underwent bouts of depression and irrational crises of confidence.
I grew up playing hockey. I've suffered concussions. Luckily, the effects, which are different for everyone, were never that lasting for me. Nonetheless, I understand and empathise with athletes like Adam, Blaise Matuidi and Loris Karius.
France v Belgium was a wonderful match that hung by a thread throughout. Samuel Umtiti's headed goal arrived from an innocuous near-post corner. He managed to stay in front of Marouane Fellaini, who otherwise had a masterful World Cup.
The game opened up as it must when one team is on the brink. Belgium attacked in waves and, when they lost the ball, defended desperately. Hugo Lloris and Thibaut Courtois both made critical saves.
Then one moment ruined everything. Eden Hazard's flying body check into Blaise Matuidi, intentional or not, rocked the Frenchman. Matuidi is always one for a grimace and his mohawk amplifies the expression. This time, however, his sharp mind was no longer looking out from those big eyes. They were as vacant as the Bates Motel just before checkout time.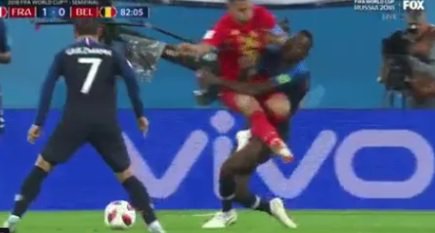 Time and time again. Footballers getting their heads battered. They are told to keep playing. Concussion protocol? #
Matuidi
booed for wasting time.
#Hazard not punished for this ellbow to the head. In hockey we'd at least talk about the elevation of the hit.
#FRA #
WorldCup
https://t.co/rB2oNeSdvU
Even a medical professional cannot accurately diagnose concussion at a glance but they are trained to err on the side of caution. The Juventus midfielder should have been taken inside for a proper examination immediately.
Instead, he was allowed back on the pitch less than two minutes later. He wandered after the play until, in less than five minutes, he was on his back holding his head. Round and White colleague Dan Whelan has written on the various concussion protocols to which other sports adhere. FIFA has theirs but they blithely allow players, coaches, and team physios to disregard them. That must stop.
Players are supposed to be sent for further examination when they exhibit potential symptoms. Matuidi wasn't. Until FIFA installs independent, medically certified spotters to enforce the portocol during matches, with clubs permitted to make emergency substitutions while the diagnosis is performed, lives will continue to be risked. Such protocols must be mandated at all FIFA-sanctioned competitions, as well as those governed by regional confederations. Until they are, careers and lives will be ruined.
Loris Karius is another example. The German was never at the World Cup but he is in Liverpool's pre-season camp. In two recent friendlies, he has given up howlers. A colleague wondered in a private conversation whether Sergio Ramos can finally be exonerated for his sly elbow in the Champions League Final. The answer is no. Whether or not Karius' continued struggles are a direct result of concussion is irrelevant. Indirect consequences also exist and, after willfully doing harm to the Liverpool keeper, Ramos is responsible.
Before the blow was struck, Karius was playing with confidence. He had made one or two brilliant saves and confidently claimed balls. Afterwards, everything went tits up. Karius is now in a mental and emotional place from which he needed months to escape with his faculties fully intact. It will be harder, not easier, to emerge a second time with the added doubt of a brain damaged to an extent that can only be determined through autopsy.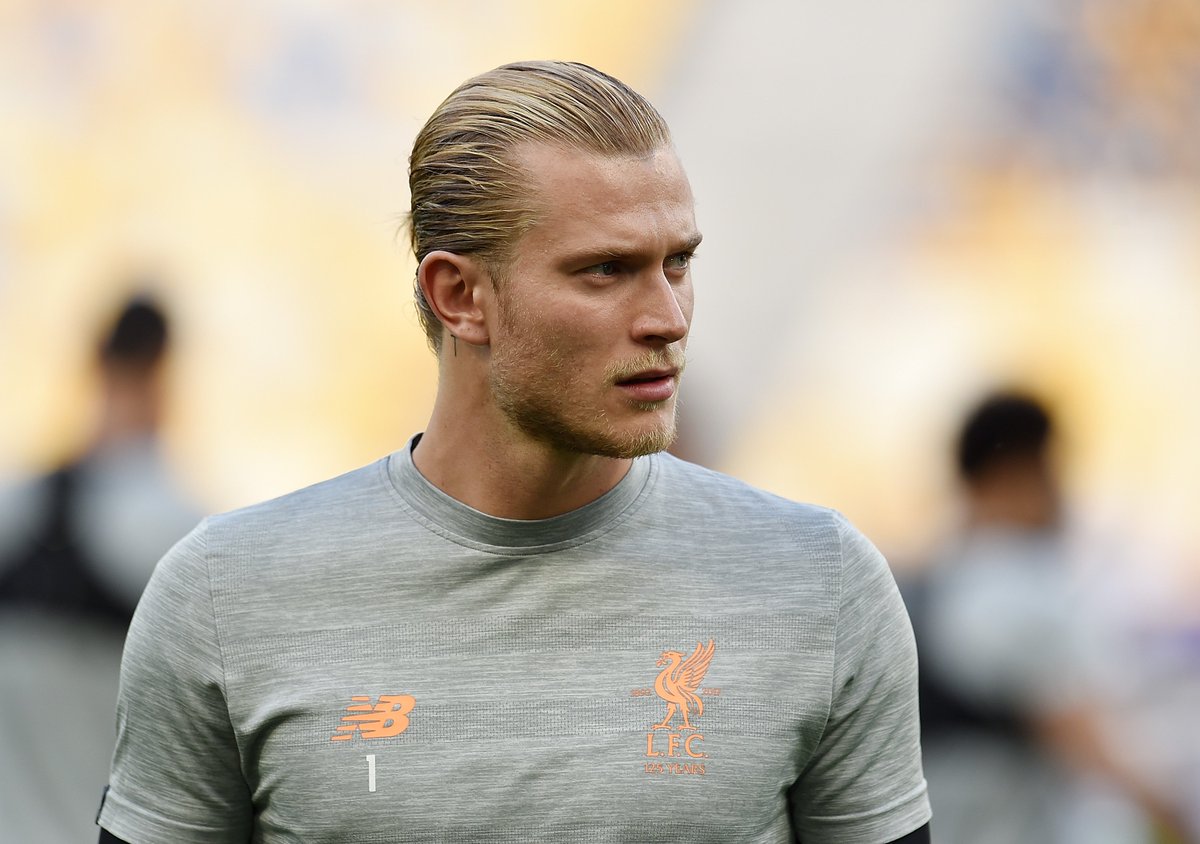 Karius needs all the support and encouragement he can get, even as he struggles to become reliable again. He is receiving that from Jurgen Klopp and the rest of the Liverpool staff in a manner his teammates failed to deliver after the Champions League Final when they left him on the pitch to walk off alone.
A catchy motto only serves a real purpose in the most trying times, which these are for the Reds netminder. Liverpool fans should remember what the inscription on their hallowed gates means and that "never" is the operative word in that famous phrase before they hop onto Twitter to heap further abuse on Loris Karius.