Why Gareth Southgate is wrong for Manchester United
Southgate to swap the Three Lions for the Red Devils? Why?
Background Image Via: Pixabay, used under Creative Commons
Recently, we learned that Gareth Southgate is on Manchester United's managerial radar. The Englishman and current Three Lions boss is working wonders at international level. Quite frankly, it'd be naive if the Red Devils didn't at least explore the option; although in my view, he's not the man for the job.
First and foremost, it's worth noting that the 48-year-old Englishman has never really enjoyed success as a manager, particularly in domestic football. His time at Middlesbrough was decent but nothing more than that. Seemingly, working for his country is where he thrives. After all, it's what he loves. The pride in which he wore the shirt as a player has continued on into management. The work he did at U21 level was outstanding and a similar scenario is unfolding with the senior team.
Southgate's record with youngsters is superb, just ask Manchester United's Marcus Rashford. The England manager gives his players freedom, a licence to get forward and attack, to play within themselves. Remind you of anyone, United fans? Perhaps the biggest factor in why the Old Trafford club shouldn't appoint Southgate is the fact that they already have an extremely similar man in place.
Solskjaer does all the things that Southgate is doing, plus he has an affiliation with the club and he's already a month into his role. The players are being allowed to play with the shackles completely off. That's not to say that Southgate isn't an excellent boss, he obviously is, but they both have a bond with the sides they're currently managing. Why break that up to take a sideways step, it just doesn't make sense...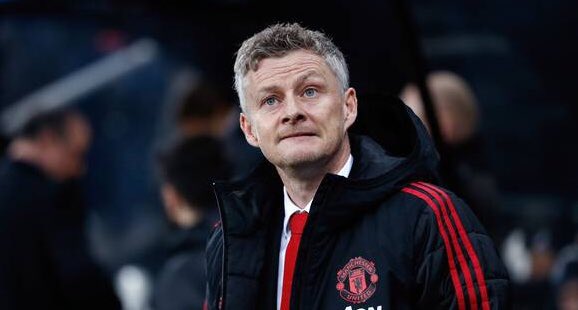 Sky reporting Man Utd are interested in appointing Gareth Southgate as their next manager?
If that's accurate, I'm pretty sure most fans would prefer Ole Gunnar Solskjaer to stay on (with Alex Ferguson involved) 🤔 #
MUFC
https://t.co/nEPK3sk6rp
Working with the players on a semi-regular basis is what makes Southgate so successful. He gets them in short stints and that's what works for his style. I don't mean to disrespect the man, but tactically, he's not the most astute, it's more about his brilliant man-management and allowing his guys to play with freedom. I think he'd lose some of that magic having to work with world-class players from all over the world on a day-to-day basis. It's just harder, and that's why eventually, I think Solskjaer's true colours will show before this season is out.
While it makes sense for United to head in a different direction from recent manager's, and moving to an attacking philosophy makes perfect sense, I just feel that it'd be naive to move for Southgate when the Norweigan equivalent is sat there in their fingertips. More than anything, it's come at the wrong time. Southgate is at the peak of his powers and he's leading England into the UEFA Nations League last four on the back of the Three Lions' best World Cup campaign in decades.
I'm just not sure Southgate would take the job even if he were offered it. Sure, the money would likely improve, but he already has plenty of that and I highly doubt that his motive is a financial one. He's loving life at England's helm and he's too loyal to turn his back on that.
For all parties, it's best that he stays put as Three Lions top dog while United explore other options. Mauricio Pochettino, anyone?