Why isn't Mohamed Salah scoring for Liverpool?
Background photo: Robert Cutts, CC-BY-SA 2.0
The question has to be asked, doesn't it? And every Liverpool fan should be interested – Why has Mohamed Salah stopped scoring for Liverpool?
Ironically, Salah's goals still count plenty for Liverpool's League position, but the fact they've become a scarce commodity for the Egyptian, at this crucial point of the season, gives a serious course for concern.
Salah hasn't found the net since his goal and man of the match performance against Bournemouth on February 9. What that means is, Liverpool's goal king has gone eight successive games (709 minutes) without scoring.
About goal contribution, Salah hasn't been making them for the Reds, as frequently as he's known to. His last memorable assist came in the 3-1 win against Bayern Munich in the Champions League last 16. His header back across goal against Spurs got fumbled by Hugo Lloris and turned in by Toby Alderweireld to hand Liverpool a 2-1 win and send them top of the Premier League. Well, that doesn't count as an assist.
This season vs last
Mo Salah has scored 17 goals from 32 Premier League games this term. Only Manchester City's Sergio Aguero has fared better.
In other competitions, Salah has scored thrice, all in the Champions League. He's laid on eight goals for his teammates, seven of those in the league.
After 32 games last season, Salah had tallied 29 league goals. Impressive as that sounds it's worrying he only managed three more from that point. He finds himself in a similar position this, albeit in dreadful form.
Being 12 goals from the pace he set himself last term has lowered Salah's goal ratio from a goal every 91 minutes to one strike every 161 minutes.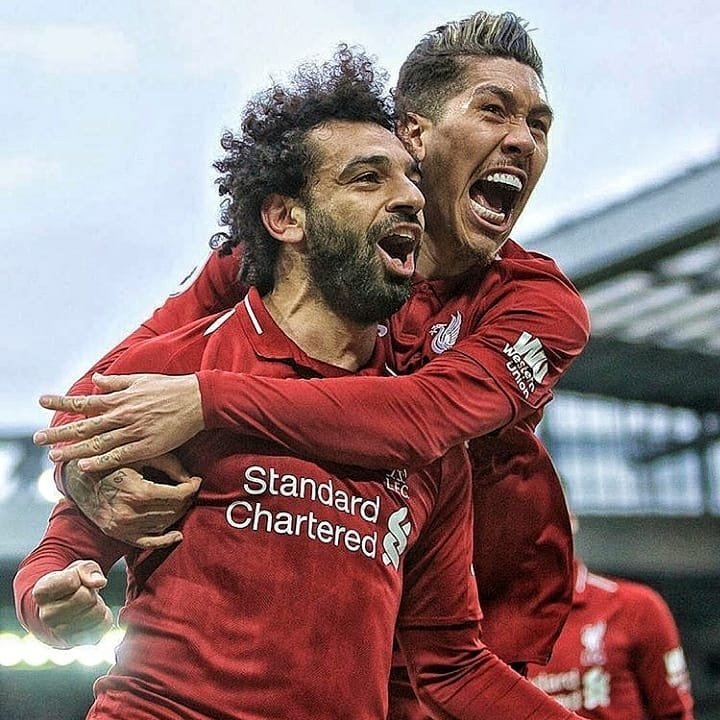 Mohamed Salah: "Other players on 20 goals are having the season of their lives. I don't score for a few games & I'm having a terrible season. It doesn't make sense." #
Liverpoolfc
https://t.co/vjAHqngsZG
At this point, it's clear the Egyptian goal poacher will not meet the high standards he set for himself last season.
This hasn't been a bad campaign for Salah. He once said he prefers to win trophies with Liverpool than bag golden shoes. That could be the case if Liverpool wins the League or break their 14-year Champions League duck.
However, Salah hasn't been turning in the level of consistency he did last season. He's shooting less and missing more.
Salah's shooting ratio per 90 minutes stood at 4.4 last season, it now stands at 3.4 [Whoscored.com]. That, perhaps, highlights the problem for the 26-year-old.
What changed?
Salah is still the same guy from last season; there haven't been any fitness issues to report. Actually, the former Roma forward has never been absent from a Premier League fixture in 2018/19. Jurgen Klopp hasn't played him out of position either.
At face value, one might be left bewildered at Salah's uncharacteristic run of form. Yet, other underlining issues have contributed.
For one, Mo Salah hasn't received enough help from his counterparts in Liverpool's front three – Roberto Firmino and Sadio Mane.
Mane has scored as much as Salah in the League, three of which came thanks to an assist from the Egyptian. In return, only one of Mane's two assists has profited Liverpool's #10.
Firmino has proved a better provider for Salah. He's manufactured five assists in the league for the Reds; three of those had given Salah the most joy.
Four assists for Mo Salah from his marauding peers doesn't cut it. The man needs more service from those two. Especially now.
As mentioned earlier, Salah is missing more chances than he did in 2017/18. That's also a major challenge. Assists can't be counted for missed chances. Like the glorious opportunities he spurned against Everton, Fulham and Spurs.
Thankfully, Liverpool hasn't suffered the full brunt of Salah's slow pace. They're in the box seat of the title race and into the Champions League last eight.
But can they win anything this season if Salah continues to shoot blanks?