Why Paul Pogba's proposed move to Real Madrid makes sense for everyone
Background Image Via: Xavoun/Wikimedia Commons. Used under Creative Commons 2.0.
Almost three years ago now, Paul Pogba returned 'home'. The mercurial Frenchman loved his time in Turin with Juventus but you always felt he'd head back to Old Trafford to complete unfinished business.
His first season back at Manchester United delivered two trophies and a return to Champions League football. The individual brilliance came in bursts, but surely he'd build from that, right...? The second year was a personal struggle. It always felt like Pogba was trying too hard while a strained relationship with Jose Mourinho didn't help matters. Whatever little association they had left completely broken down this term. It eventually led to the self-proclaimed Special One losing his job.
In stepped Ole Gunnar Solskjaer. For three months we witnessed some scintillating stuff from Pogba, perhaps the best form he has ever shown throughout his career to date. It was this spell that, rightly or wrongly, rewarded United's #6 with a spot in the PFA Team of the Year. From March onwards, we've seen a Pogba that looks disinterested, someone who is seemingly warming to the idea of a move away. Real Madrid is the team that constantly gets mentioned, it's a move that makes perfect sense for everyone at this juncture. Let me tell you why.
Firstly, from a Madrid standpoint, they need stellar names to appease the fans. After losing Cristiano Ronaldo last summer, there's a real lack of that Galacticos mentality at the Santiago Bernabeu. Personality-wise, Pogba fits that bill exceptionally well. The Spanish fairweather fans will absolutely adore the Frenchman should he make the move, as will Florentino Perez. Pogba will get bums on seats.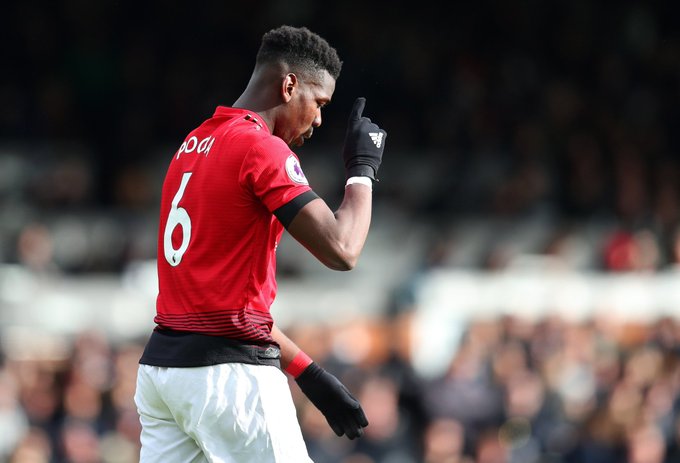 Paul Pogba at Juventus:
📆 2013/14:
⚽ Goals: 8
🎯 Assists: 8
📆 2014/15:
⚽ Goals: 9
🎯 Assists: 6
📆 2015/16:
⚽ Goals: 9
🎯 Assists: 13
Paul Pogba this season:
📆 2018/19:
⚽ Goals: 15
🎯 Assists: 10
Yet he was praised for his time at Juventus and slated now. 🤔
https://t.co/Vf6eZWZJQf
From the player's standpoint, Pogba has shown enough quality for Madrid to make the move. Statistically, this is his best ever season, albeit he has been on penalty duties for the Red Devils. For all his doubters, you cannot hide the ability. He has the elite vision required to see the picture, then the on-ball skill to make the pass. Time-and-time again he has played inch-perfect balls at United, although the players around him just haven't been on the same wavelength.
In terms of his strength, there aren't many midfielders who'll be able to take the ball off him in a one-on-one situation. Perhaps at times, he relies too much on this, but it's easy to see why when he's towering above his rivals. For Pogba, it's a key part of his game that makes him who he is. As a United fan, it's also the most frustrating. He often gets caught in a battle with his opposite number in which it feels the Frenchman is trying to prove he's the better man. If he can cut that out, he'd immediately become a better player.
United are in a tricky situation. We know how much Edward Woodward loves Pogba due to his marketability. Losing that would be a bitter pill to swallow, but it all comes down to what he does on the field. In three years I can count his good games against the elite sides on one hand. Now I know that's not solely down to him, United are in a mess right now and Pogba has had little-to-no-help throughout his spell back in the North-West, but is it so wrong for us to expect better from a player who cost £89million? I don't think so.
The good news for the club is that they'll probably profit on the sale of Pogba, you'd hope so anyway. Right now, it feels like everyone will benefit from this move in one way or another. United will always feel 'what if' with him, particularly if he inevitably goes on to light up La Liga every week, but at times, you just have to move on...